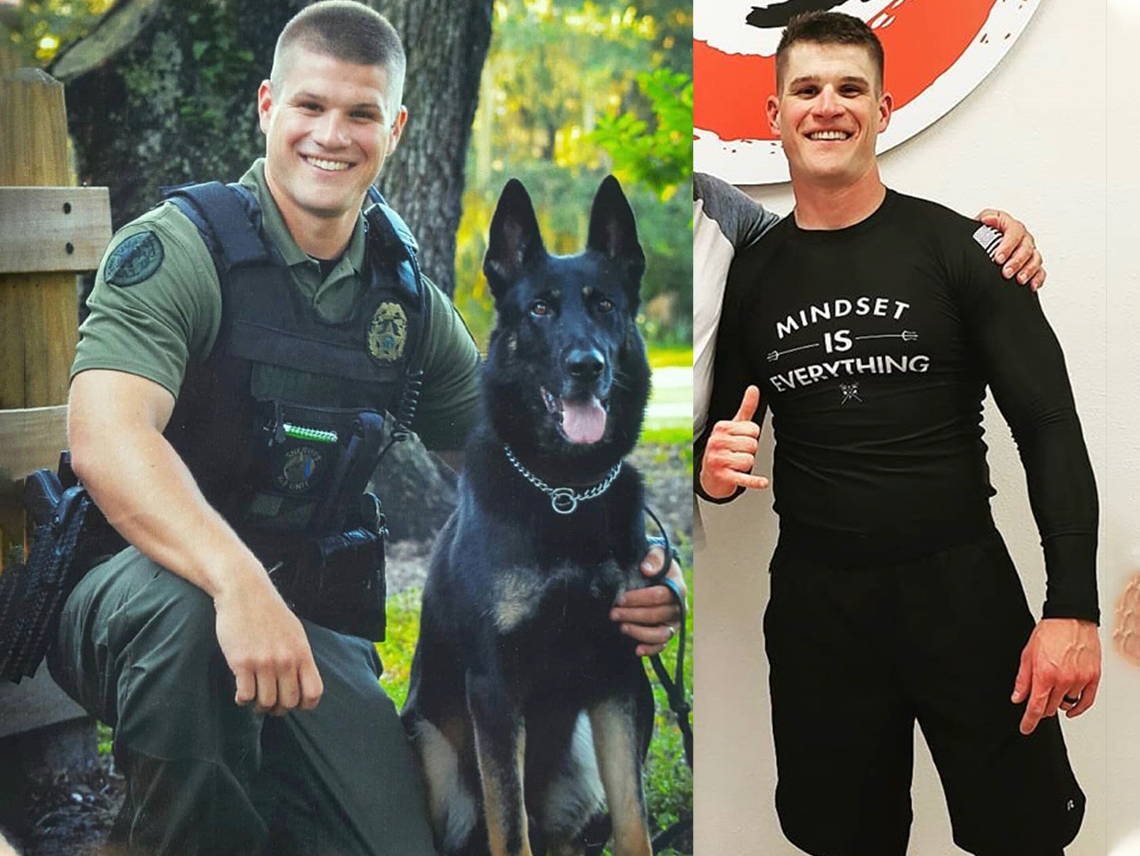 Officer Walter at Helena Brazilian Jiu Jitsu.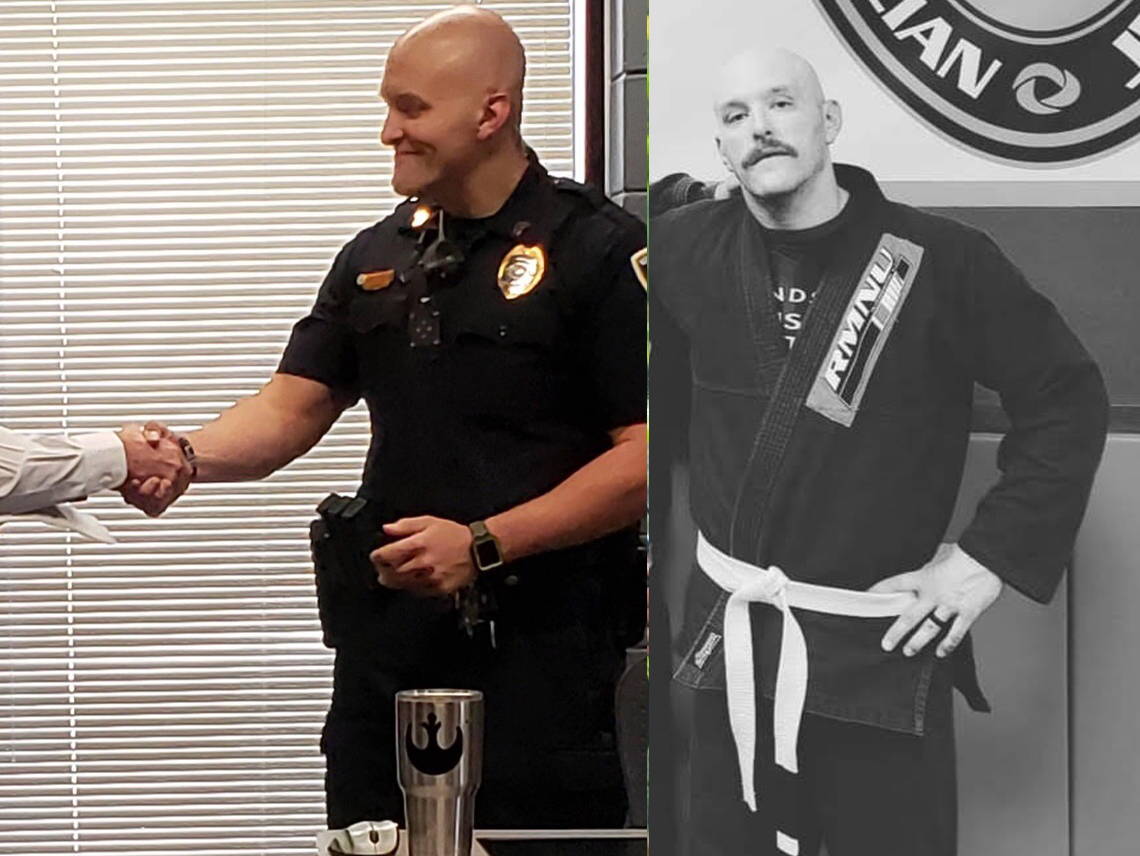 Officer Chiesi at Frequency Martial Arts.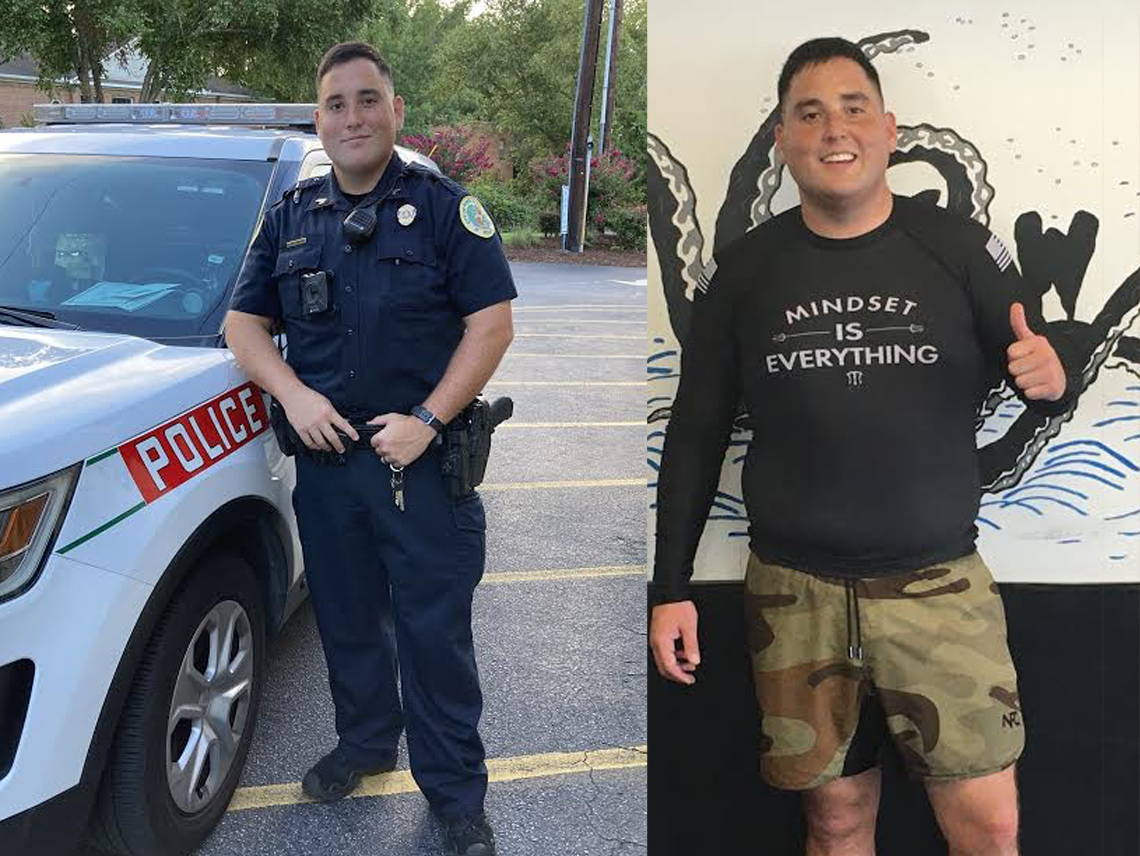 Officer Adkins training at Deep Waters Jiu Jitsu in Columbia, South Carolina.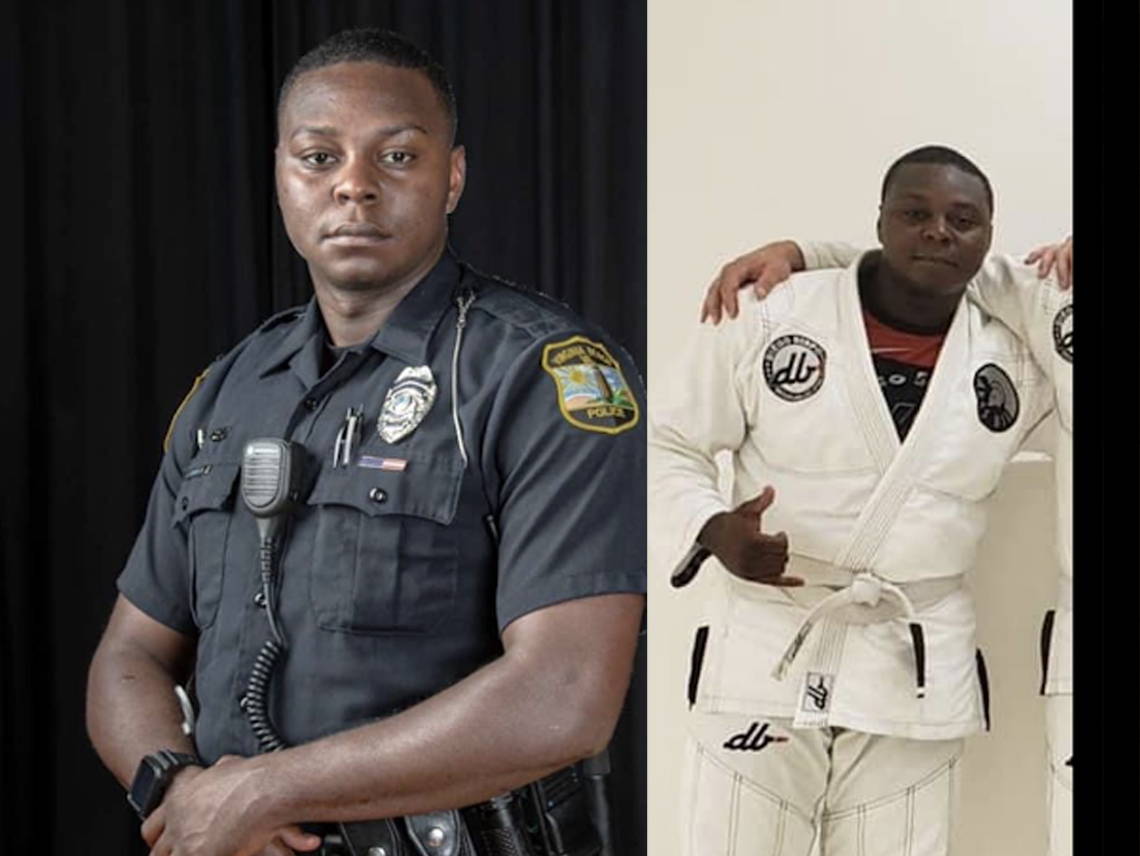 Officer Scurry training at the Diego Bispo Academy in Virginia Beach, Virginia.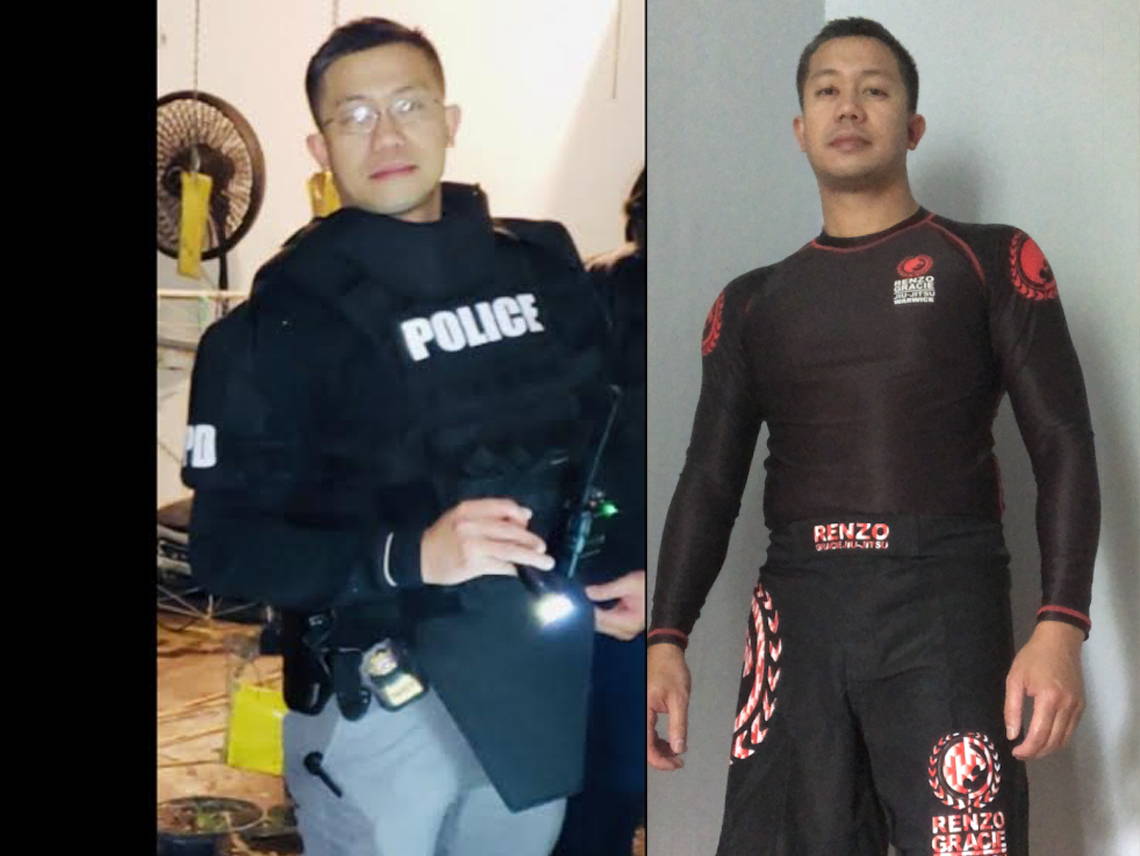 Officer Surriga training at Renzo Gracie in Warwick, New York.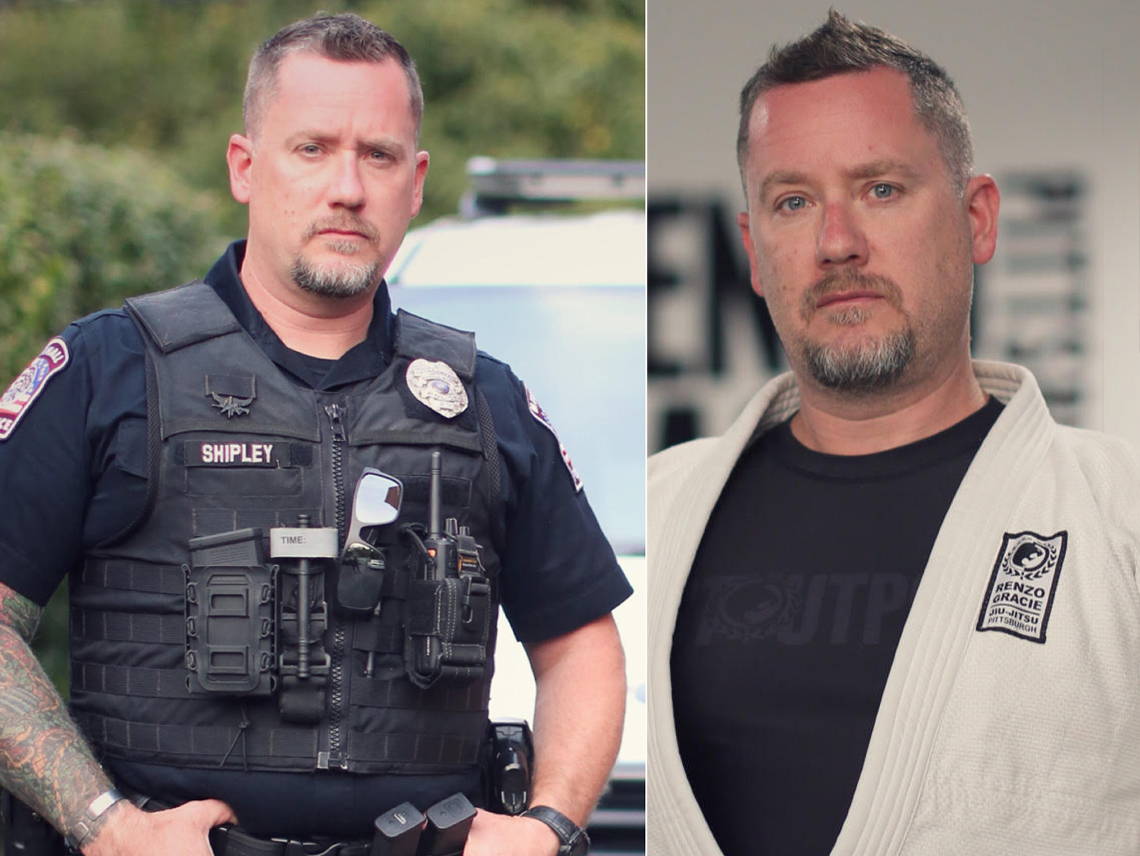 Officer Shipley training at Stout Pittsburgh.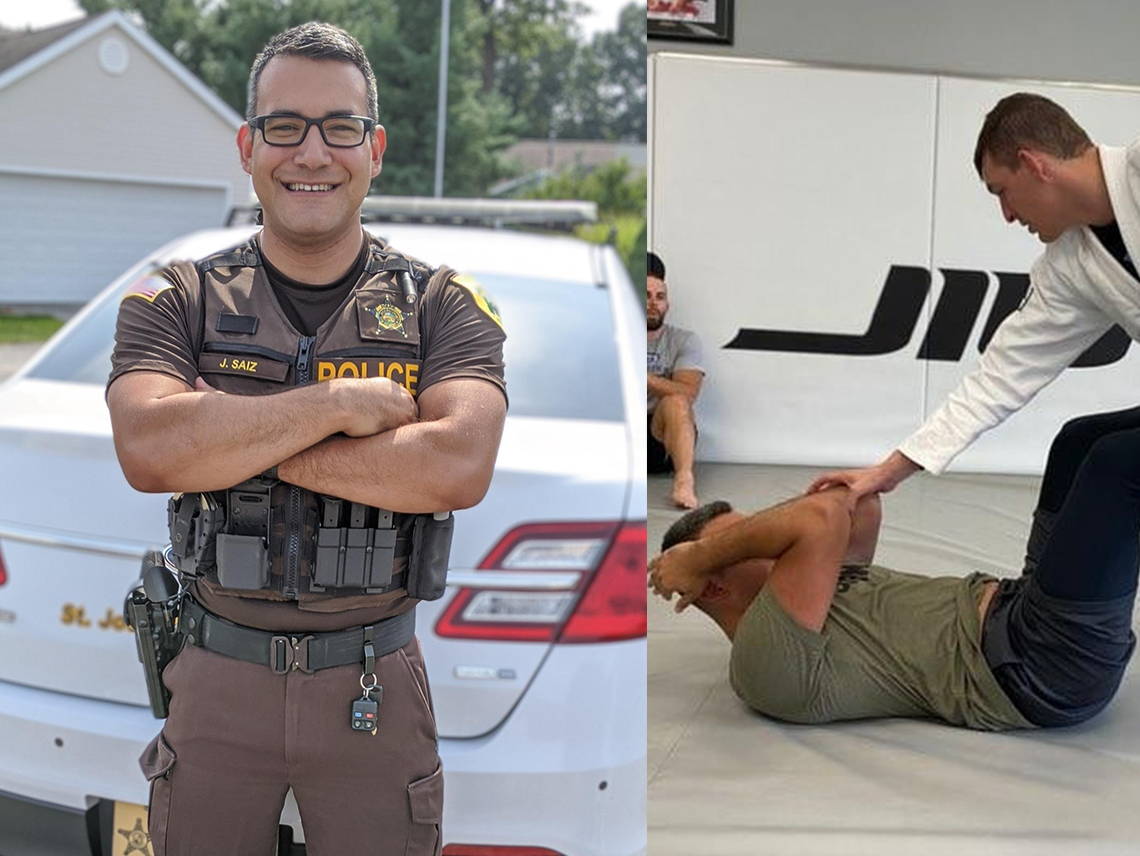 Officer Saiz training at Mcguin Jiu Jitsu Academy.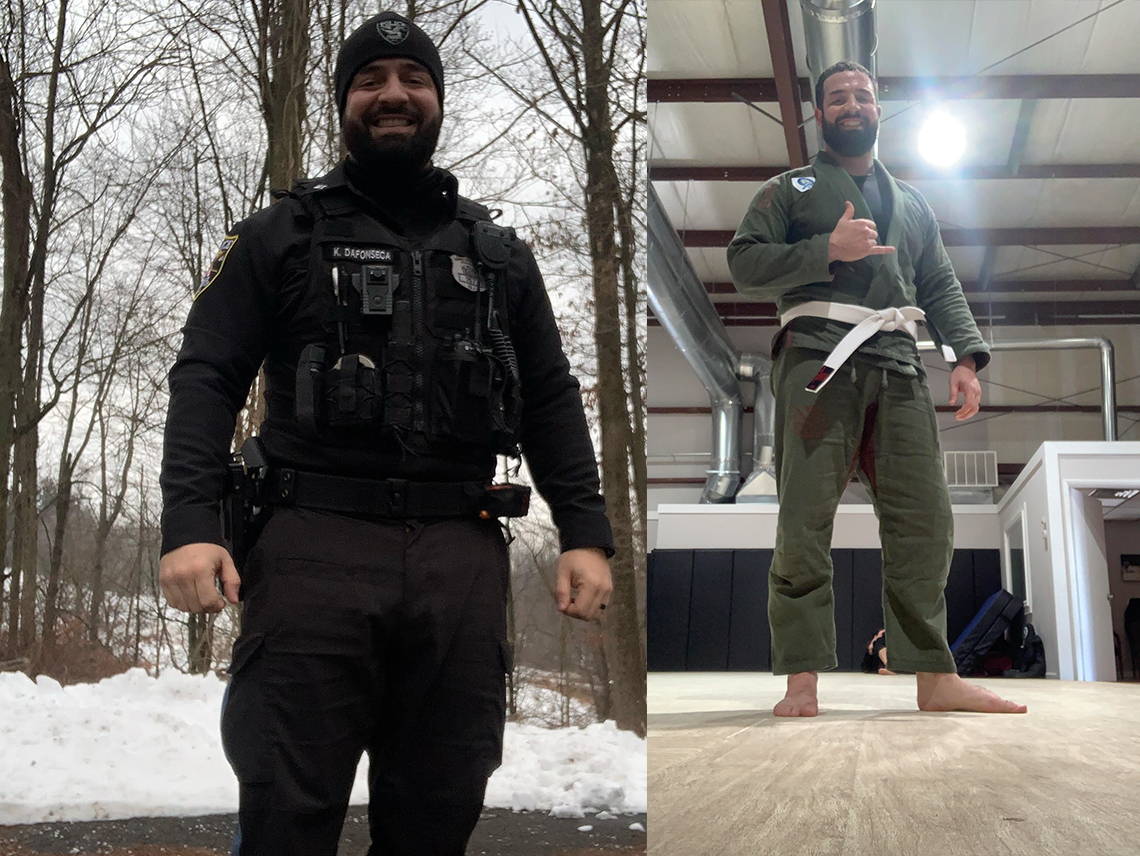 Officer Defonseca training at Gael Force Jiu Jitsu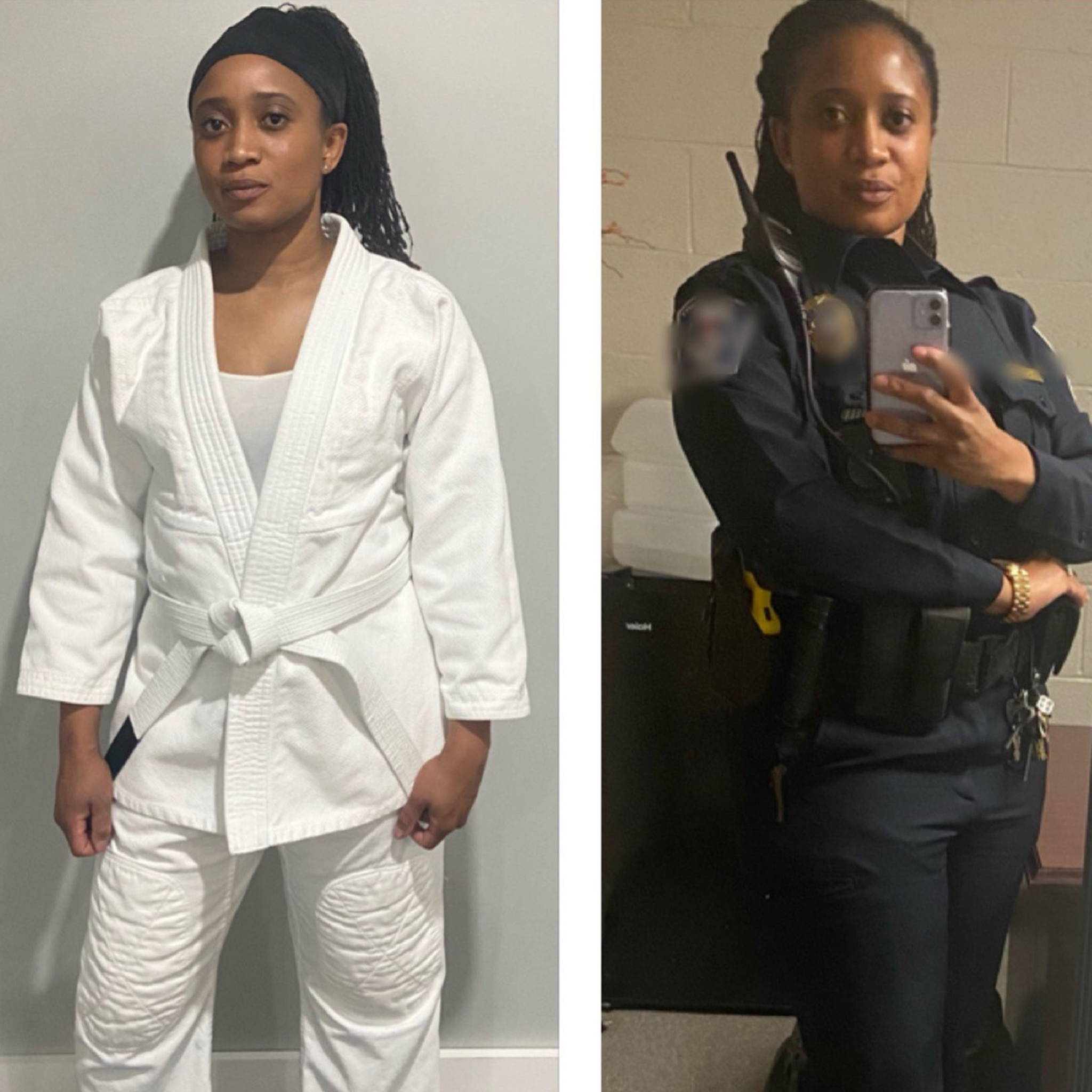 Officer Hubbard training at Tiger Academy of Martial Arts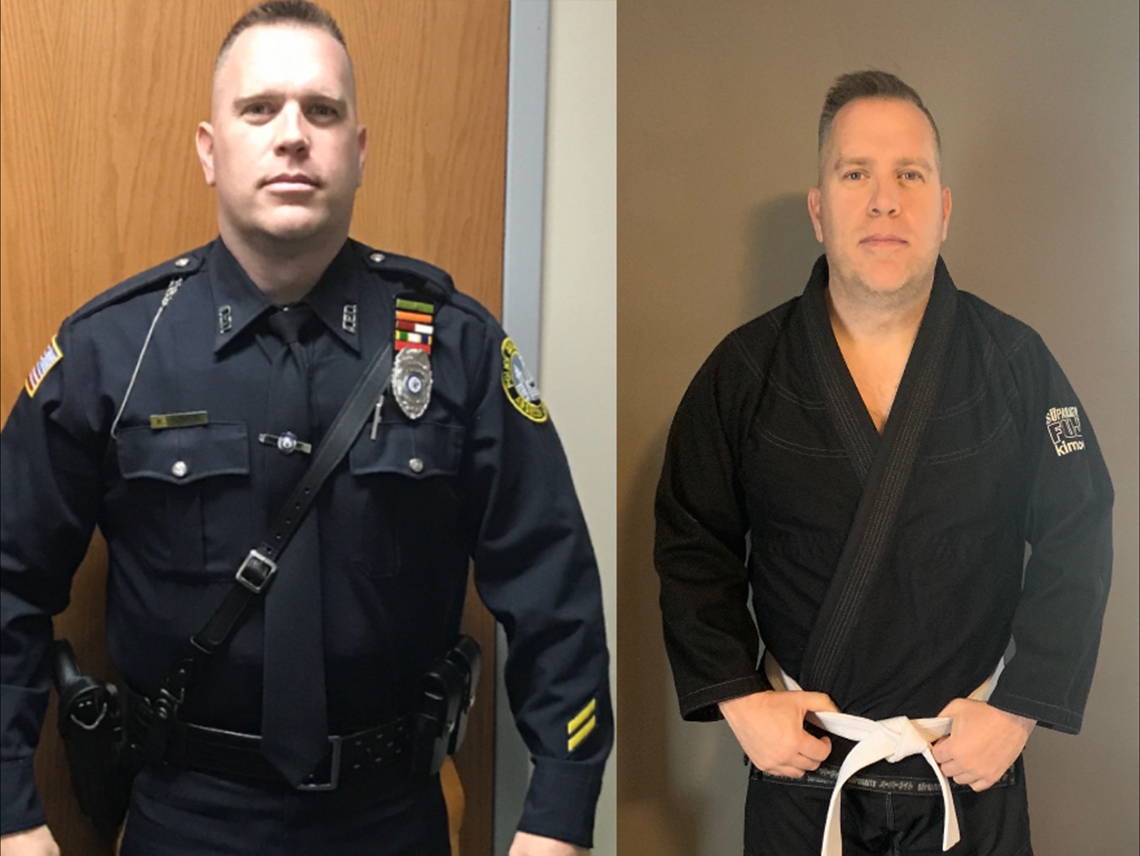 Officer Craig training at Daniel Tavares Academy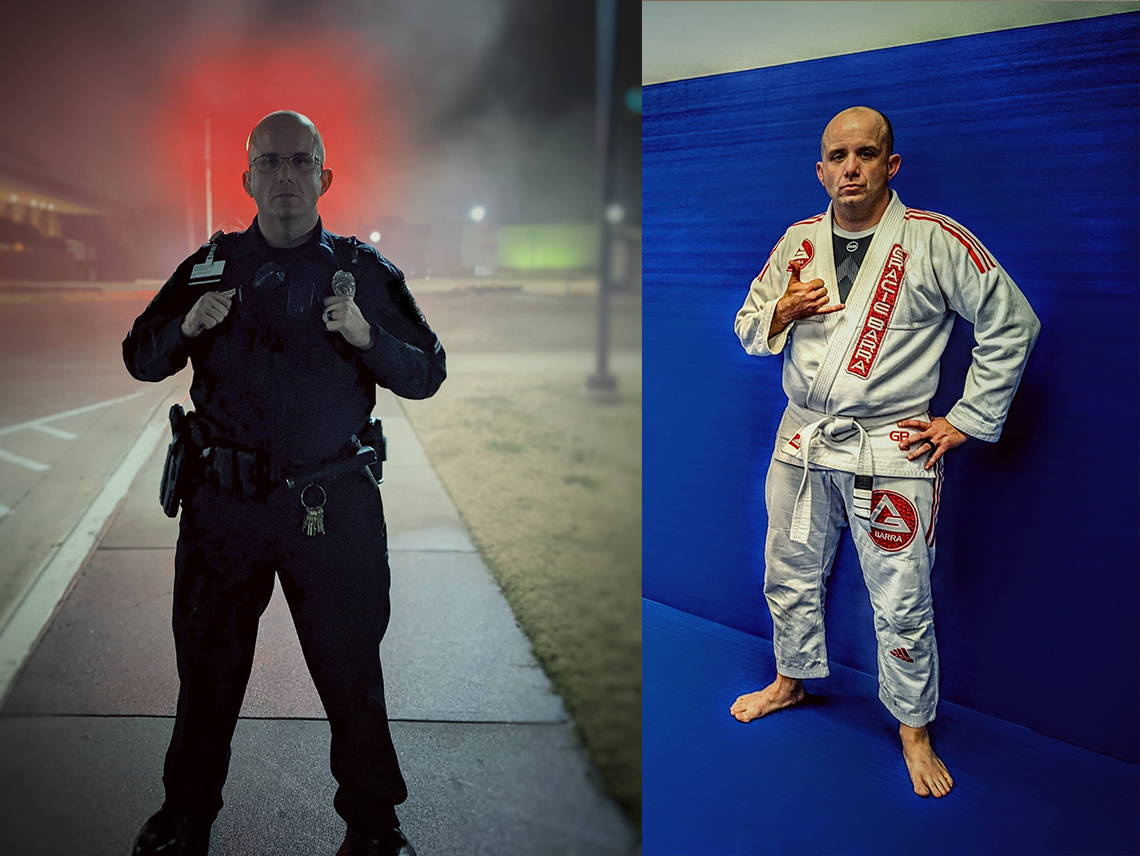 Clifford Fausset(Graduated)
Clifford training at Gracie Barra Carrollton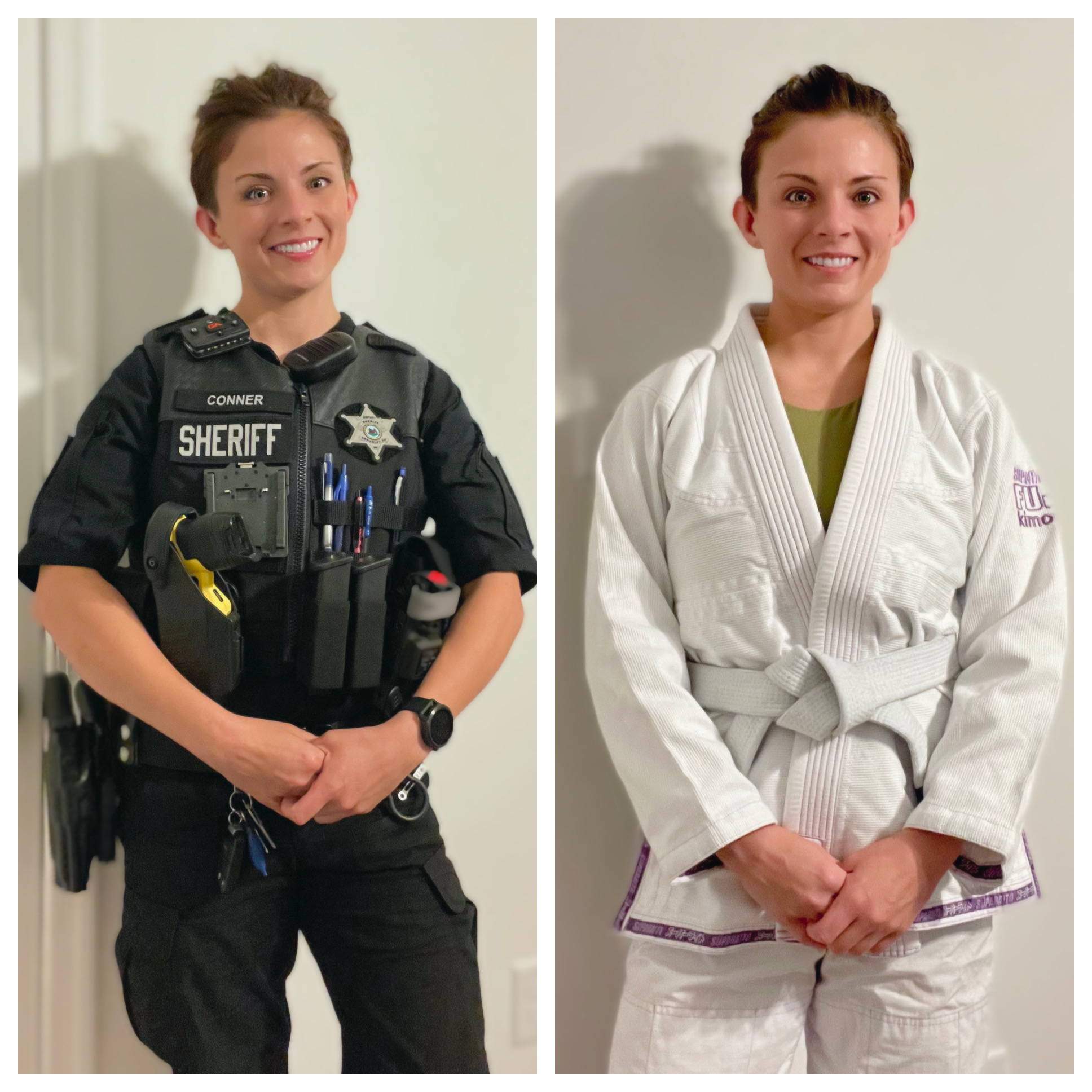 Officer Conner training at Shark Pit Jiu Jitsu.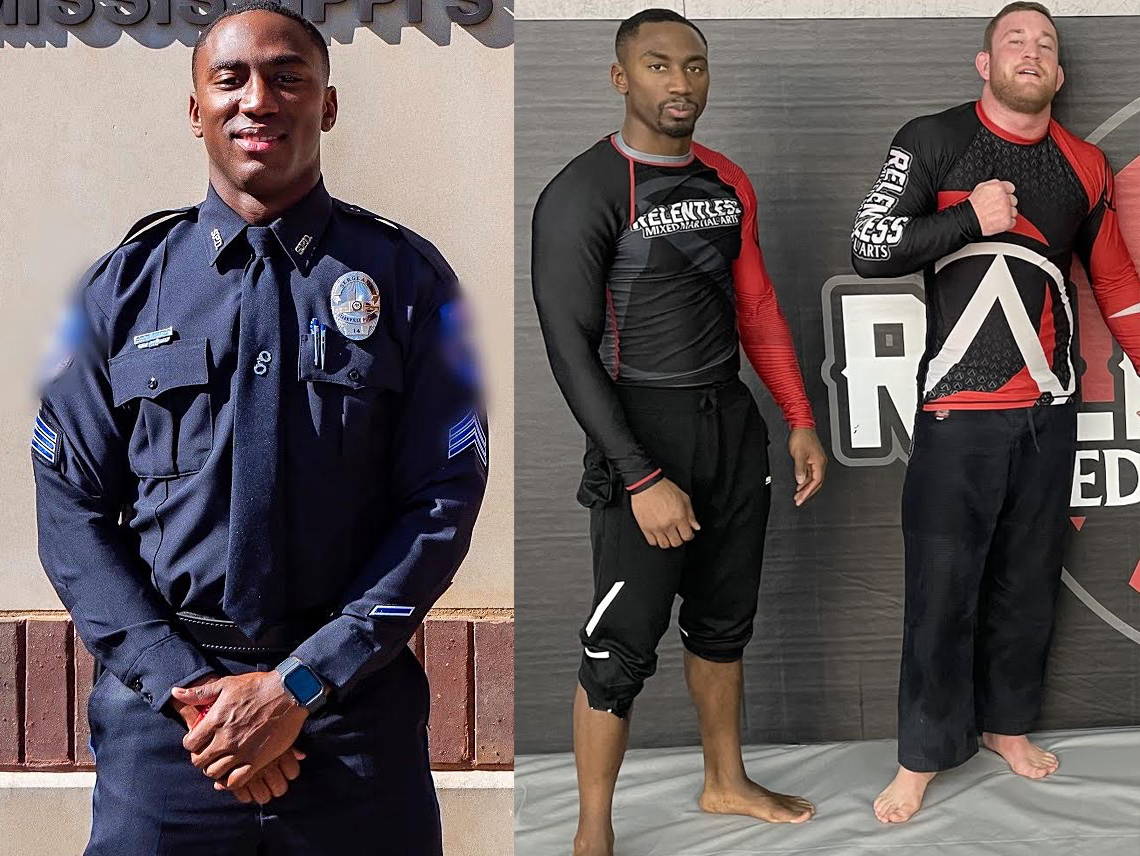 Officer Thomas training at Relentless MMA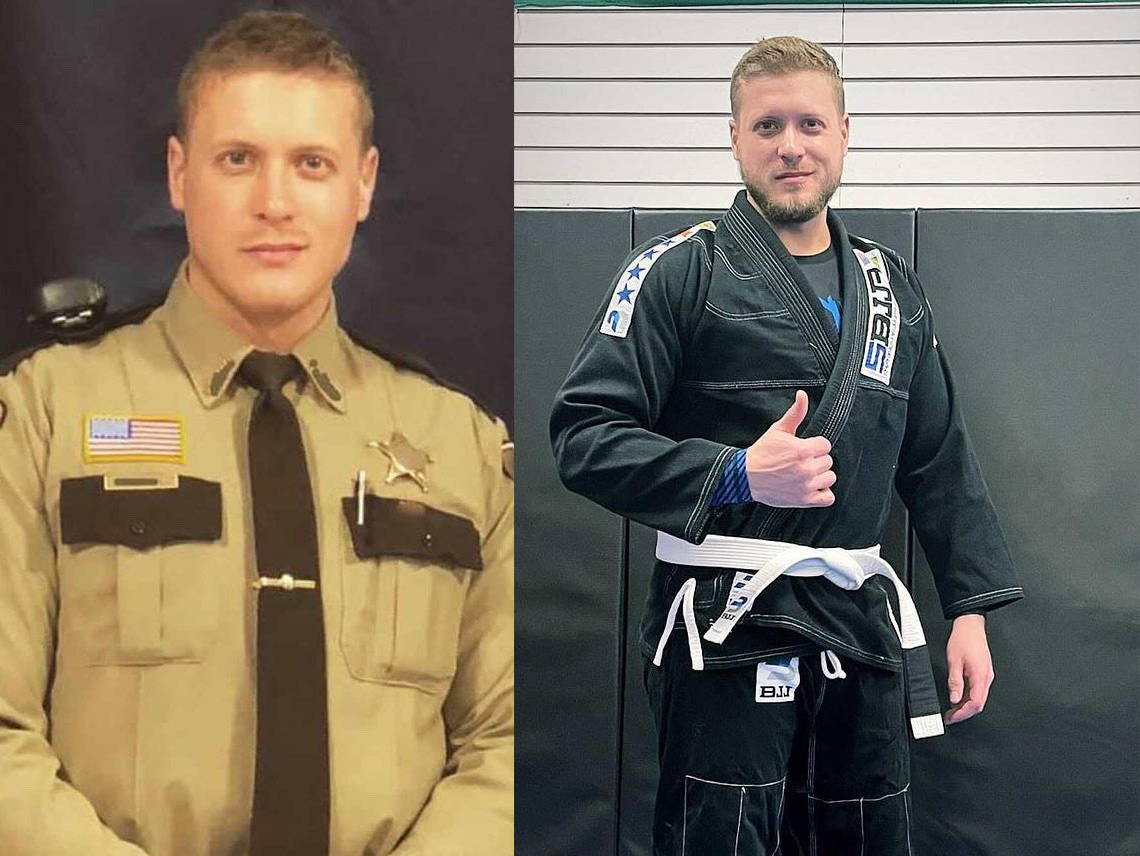 Tyler Kroll
Deputy Kroll training at Start BJJ St. Cloud.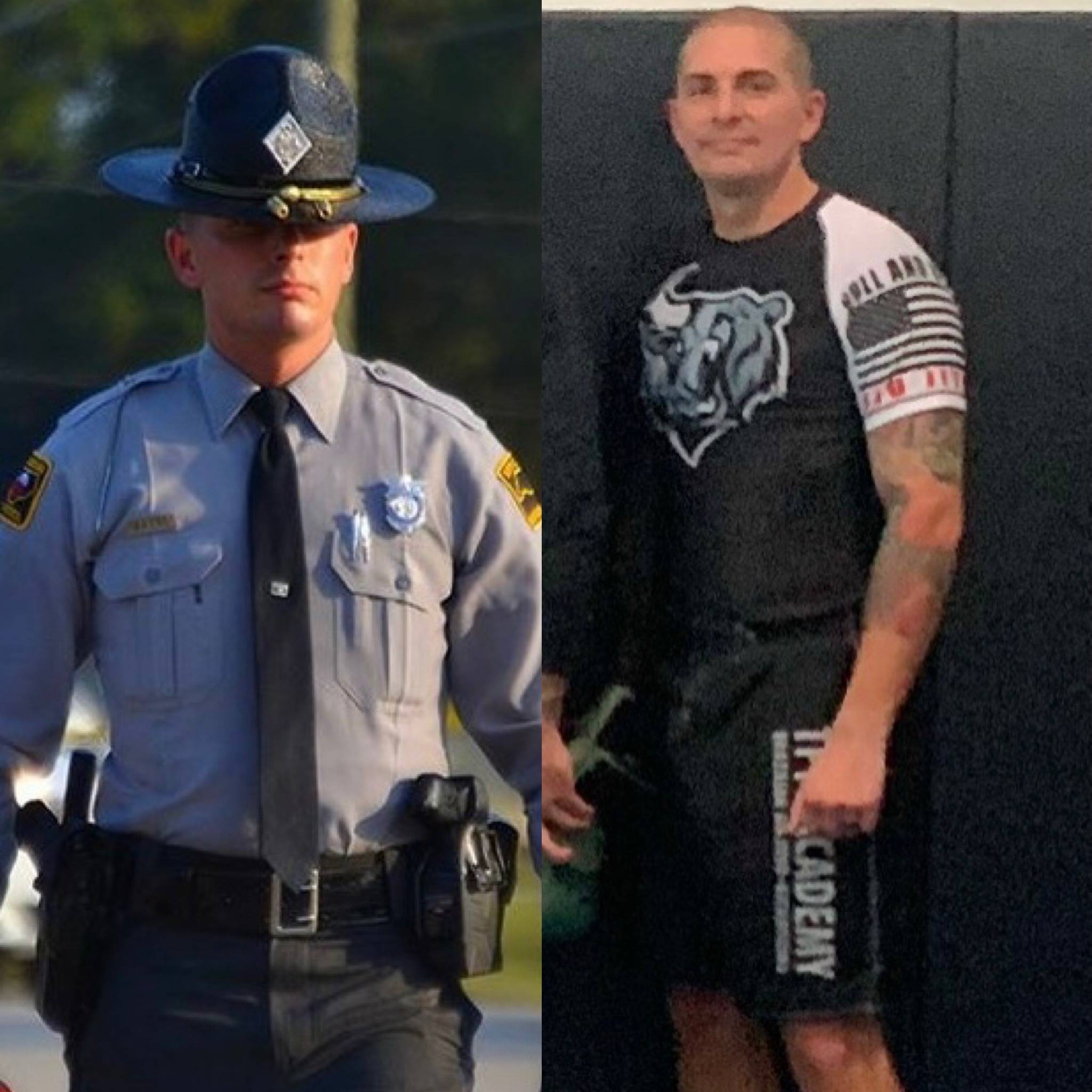 Officer Nazal is training at Bull and Bear Brazilian Jiu Jitsu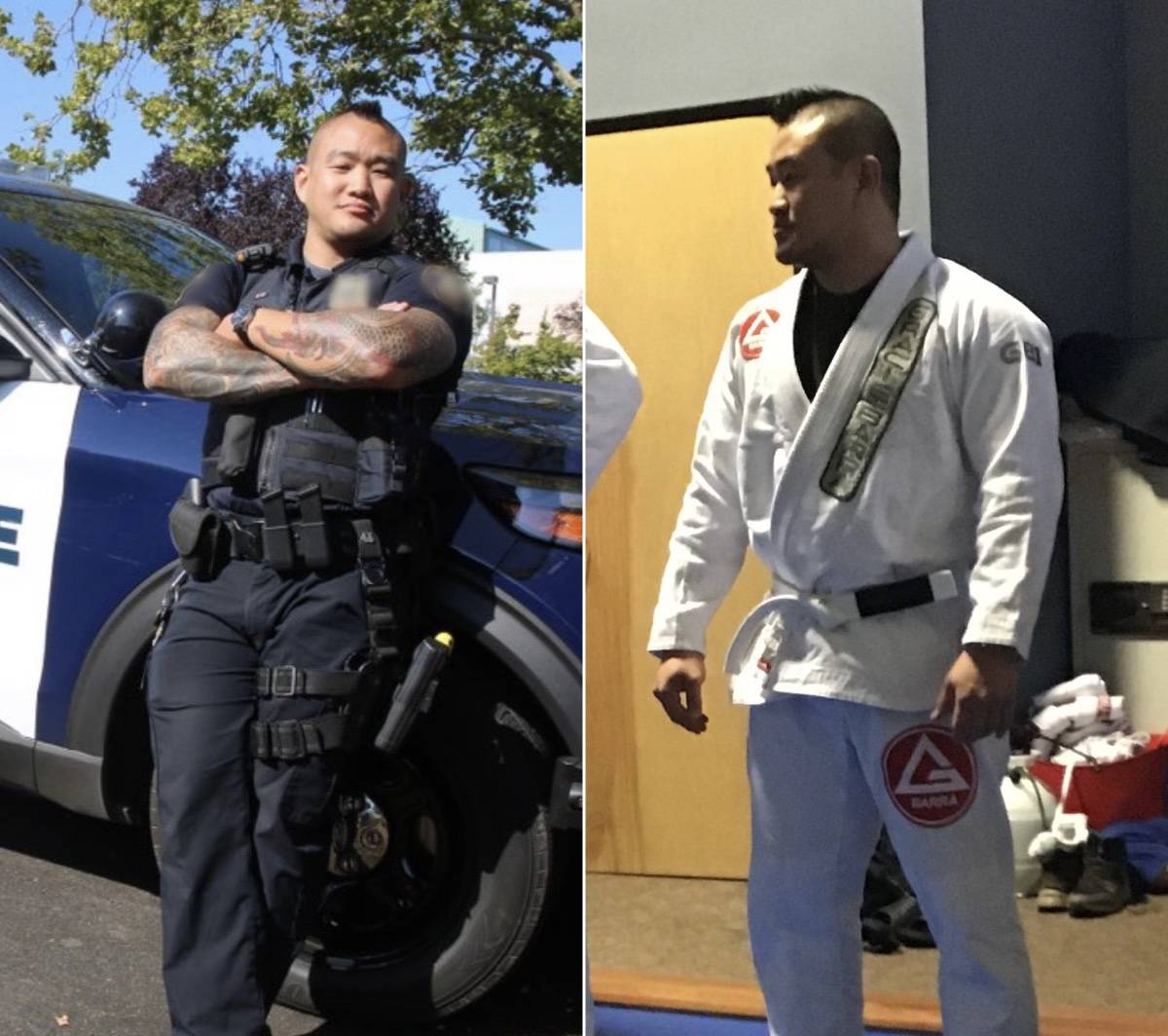 Officer Aroonsuck training at Gracie Barra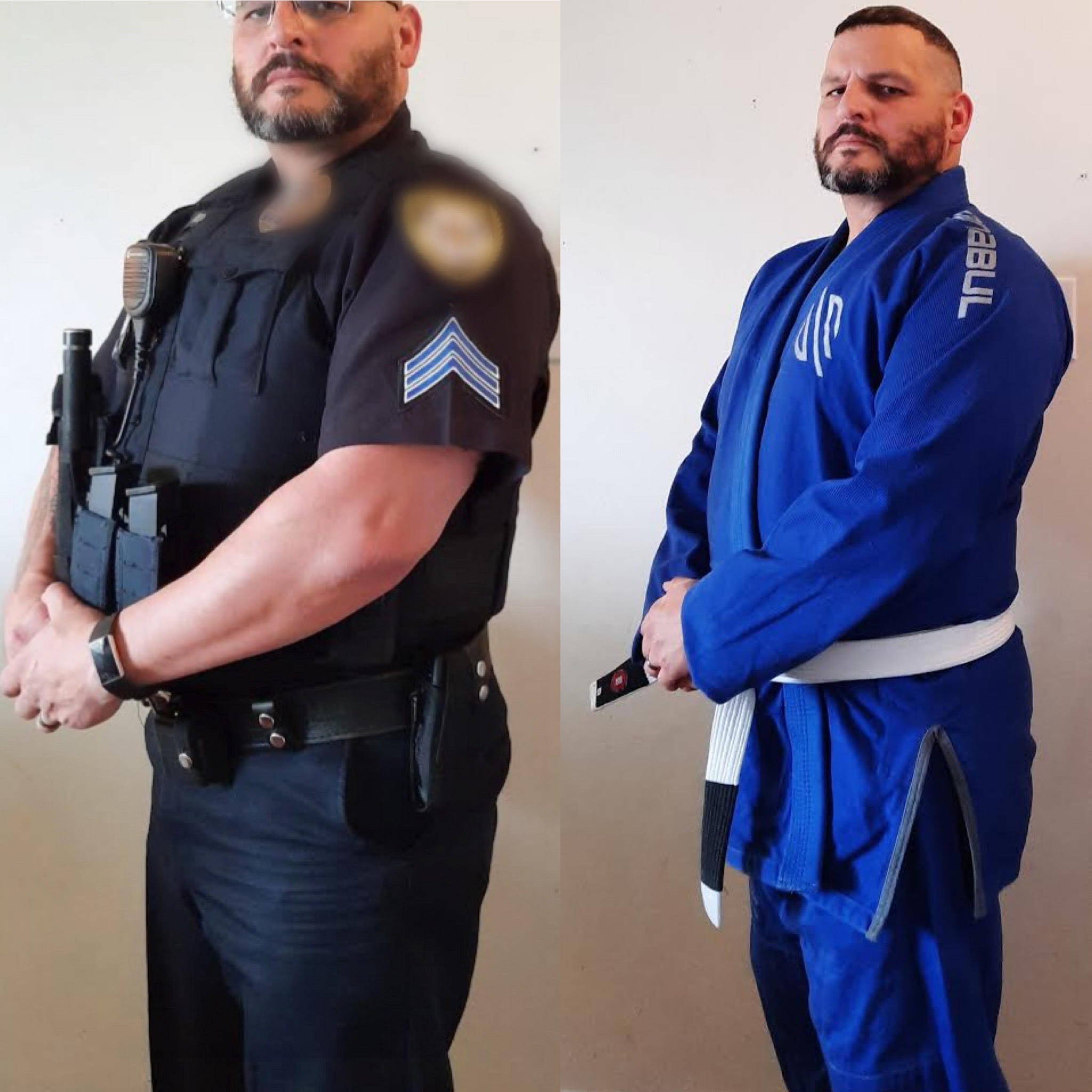 Officer Garcia training at Shark Pit BJJ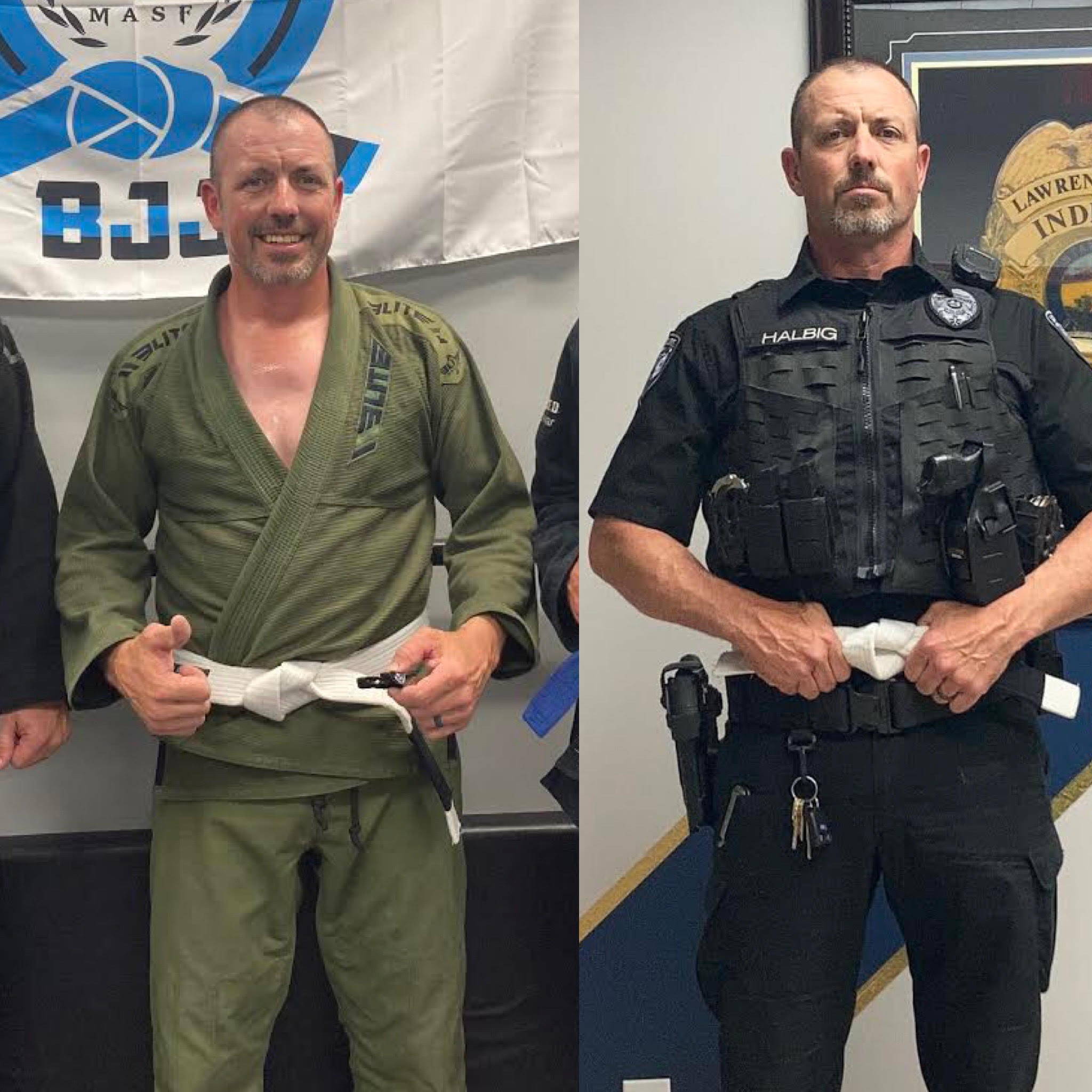 Bill Halbig
Officer Halbig training at Altiora Brazilian Jiu Jitsu.Text
Thomas Cairns
Thomas Cairns training at Infinity BJJ.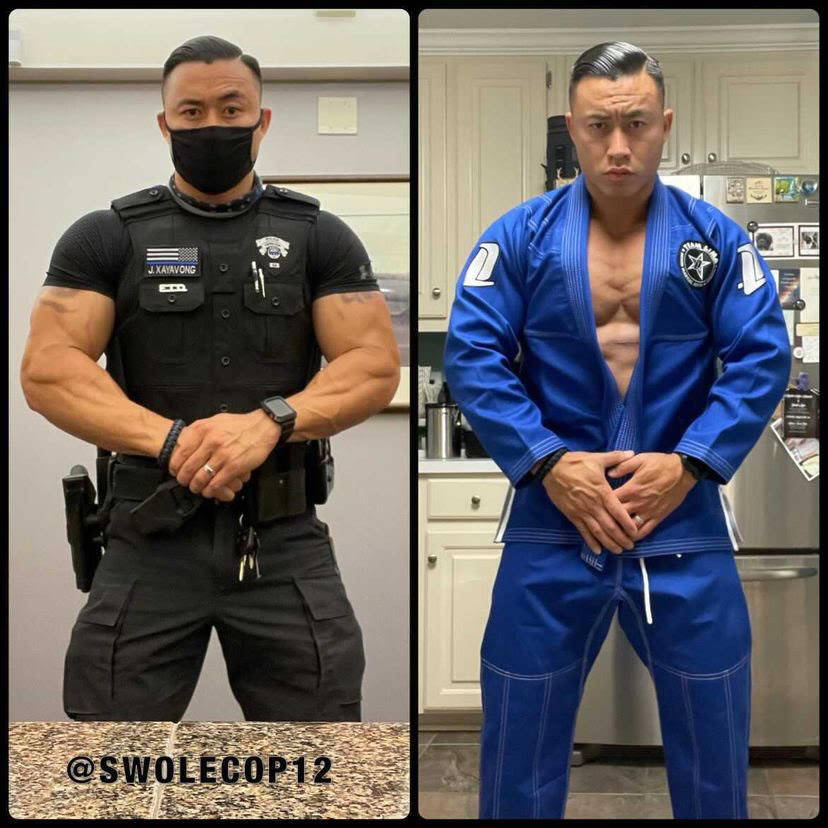 Jake Xayavong
Jake Xayavong training at American Top Team.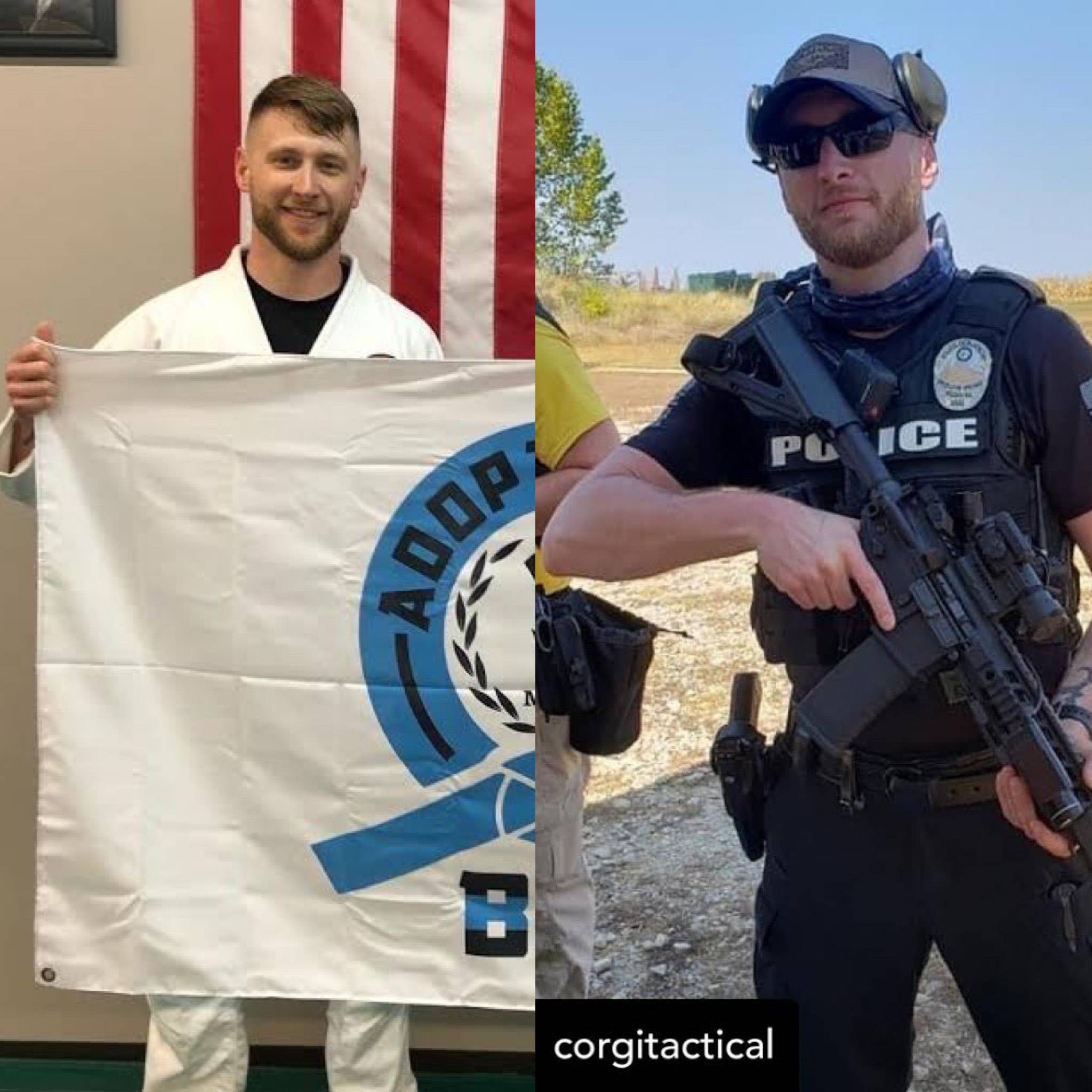 Michael Corgiat
Michael Corgiat training at Wildfire BJJ.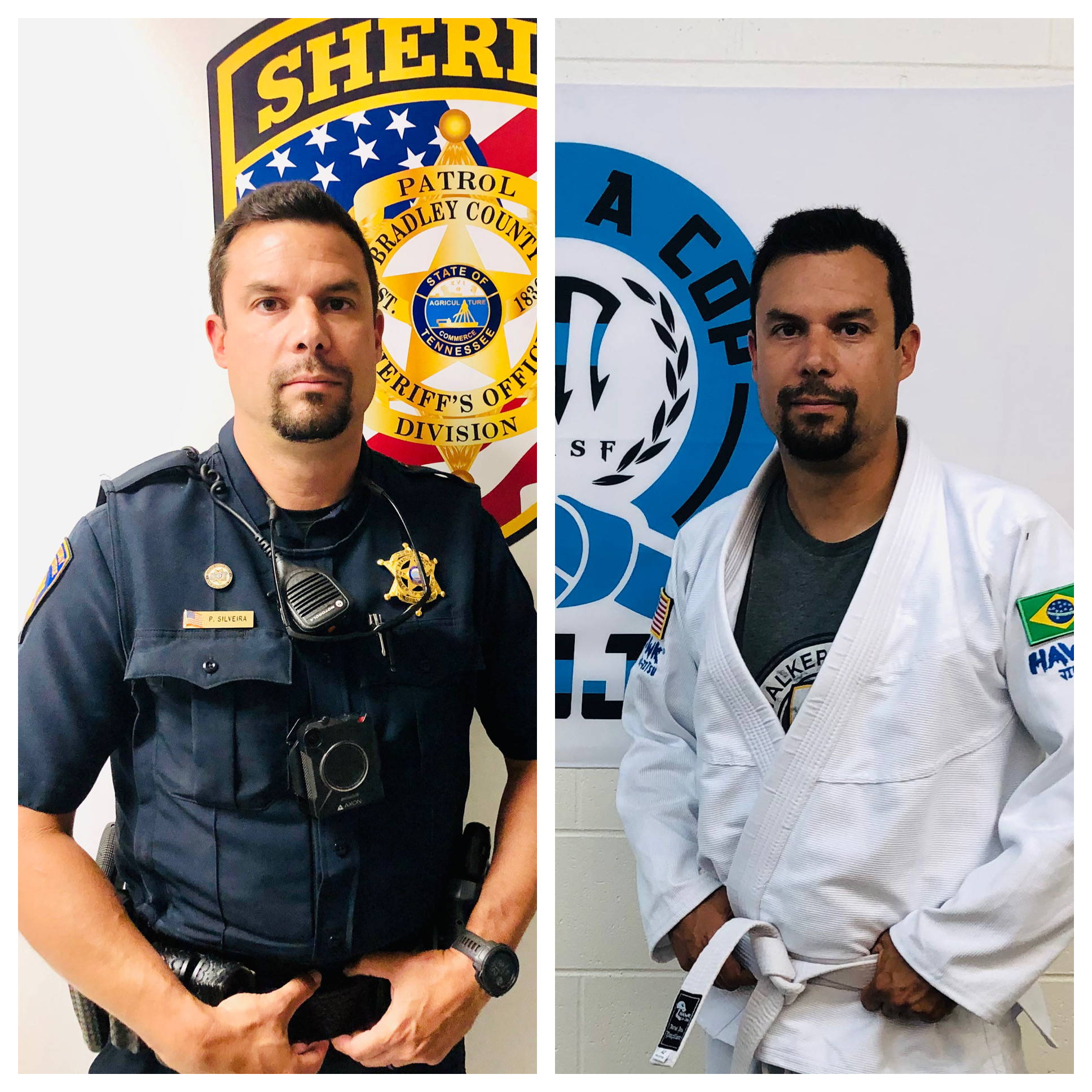 Paul Silveira
Paul Silveira training at The Academy.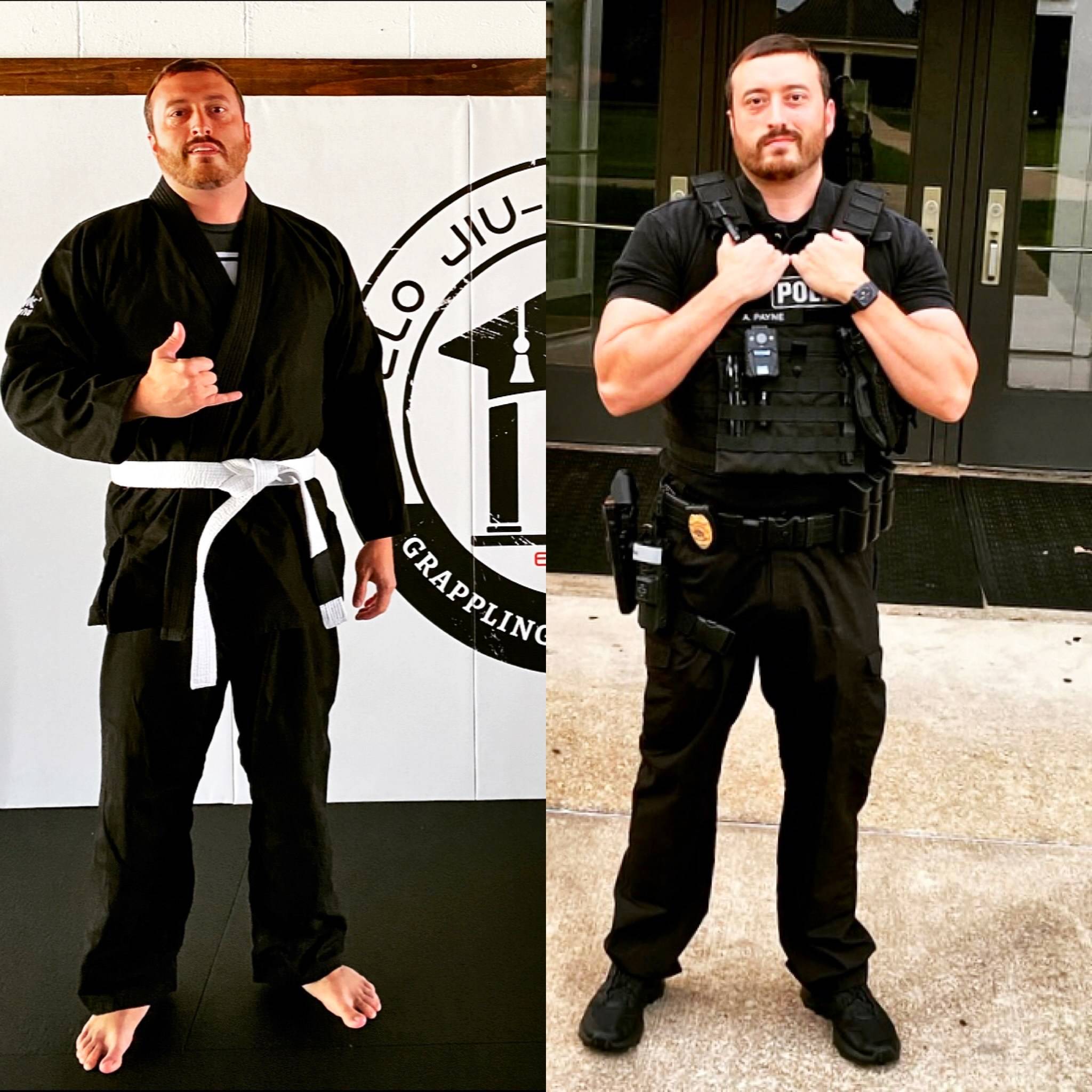 Andrew Payne
Officer Andrew Payne training at Tupelo Jiu Jitsu Academy.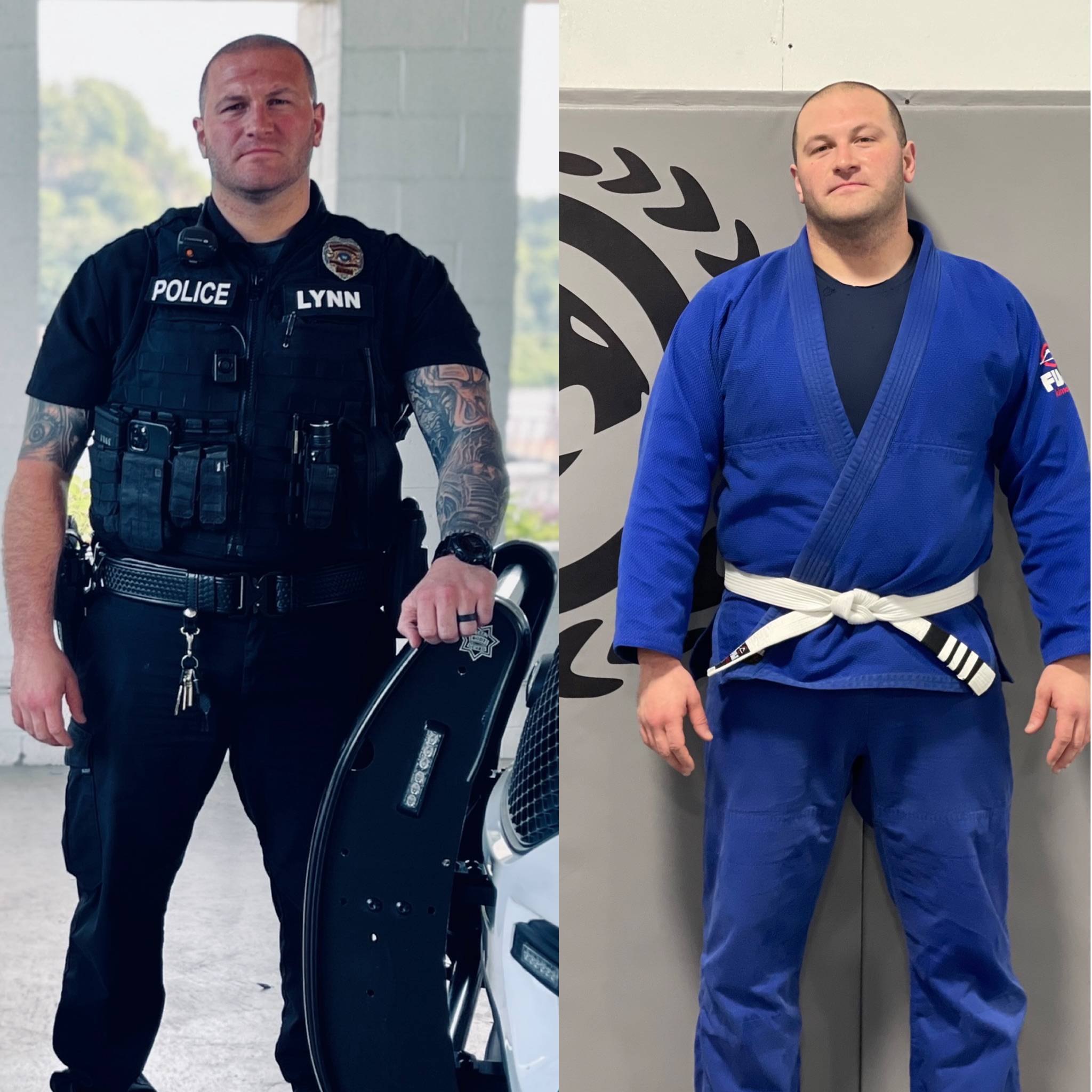 Garrett Lynn
Officer Garrett Lynn training at Stout Pittsburgh.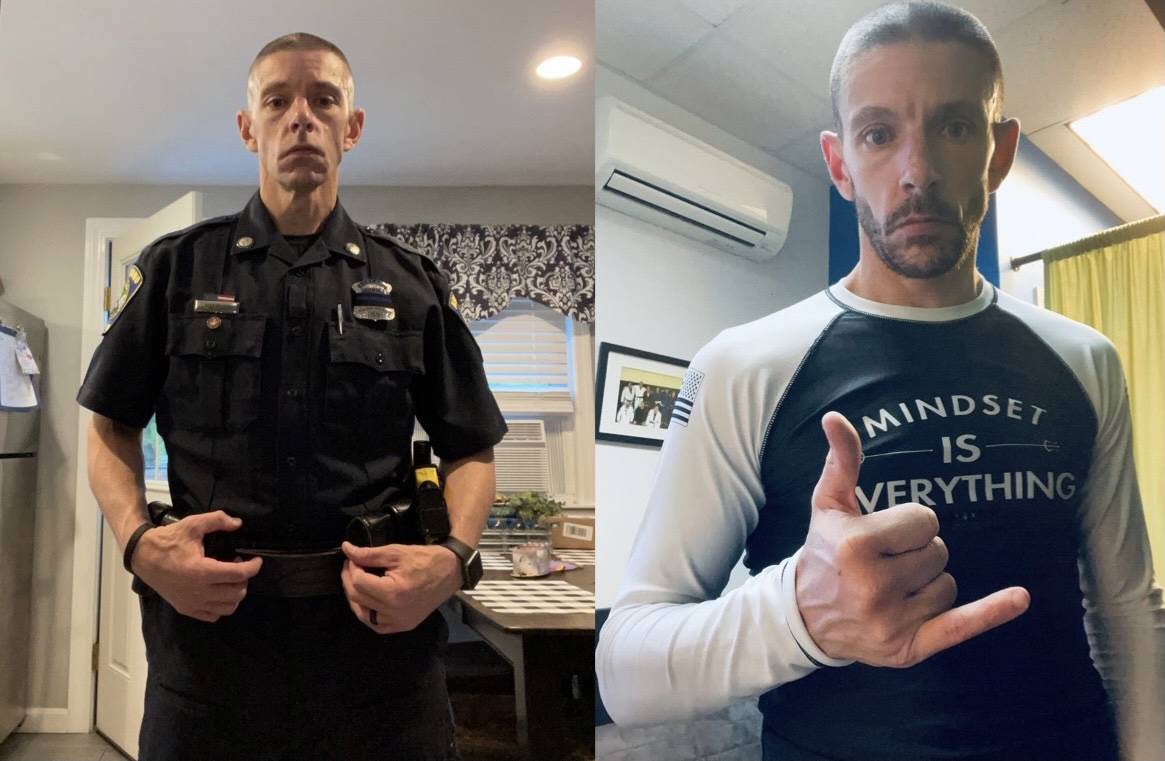 Frank Masiello
Officer Frank Masiello training at Bay State Brazilian Jiu Jitsu.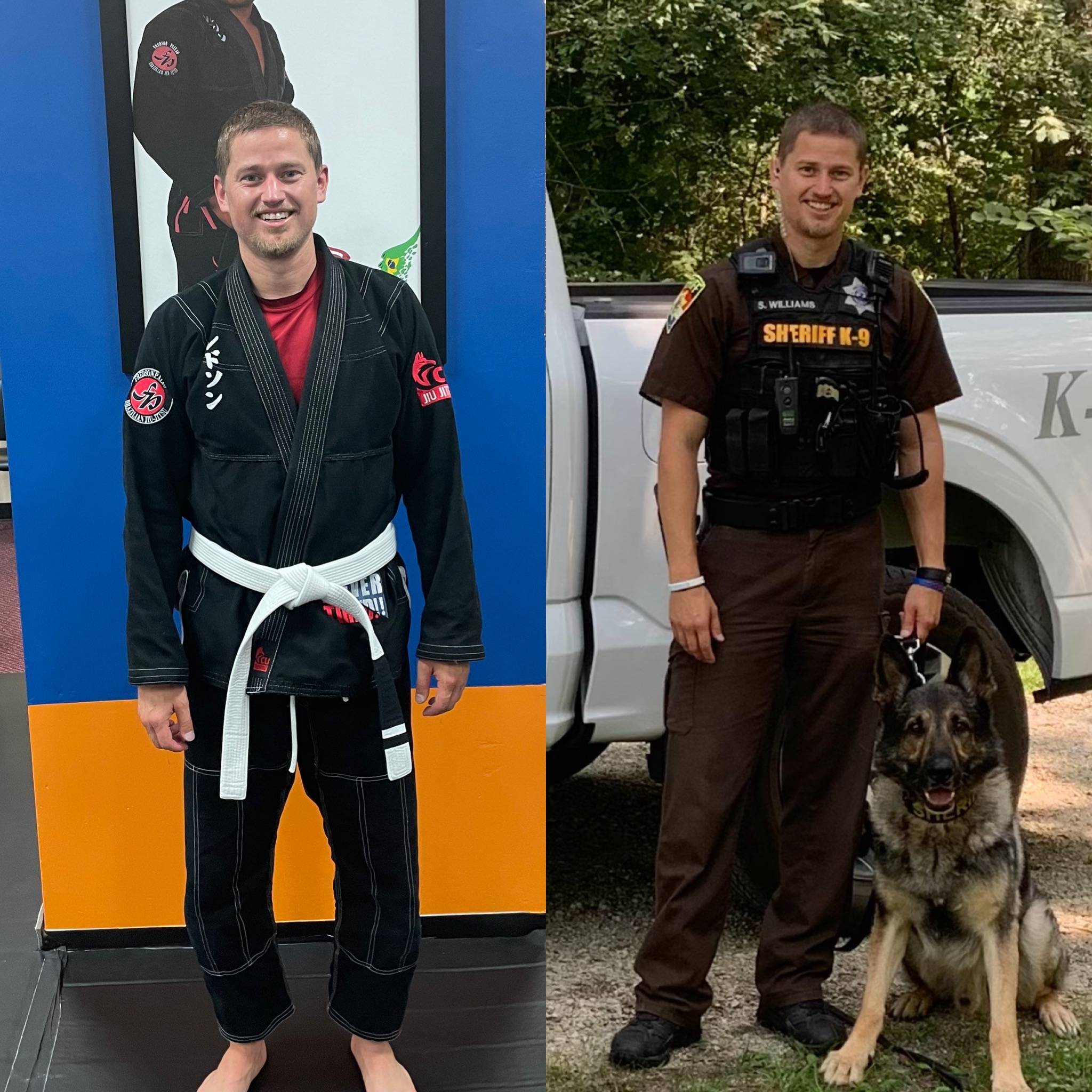 Stewart Williams
Officer Stewart Williams training at CU Jiu Jitsu.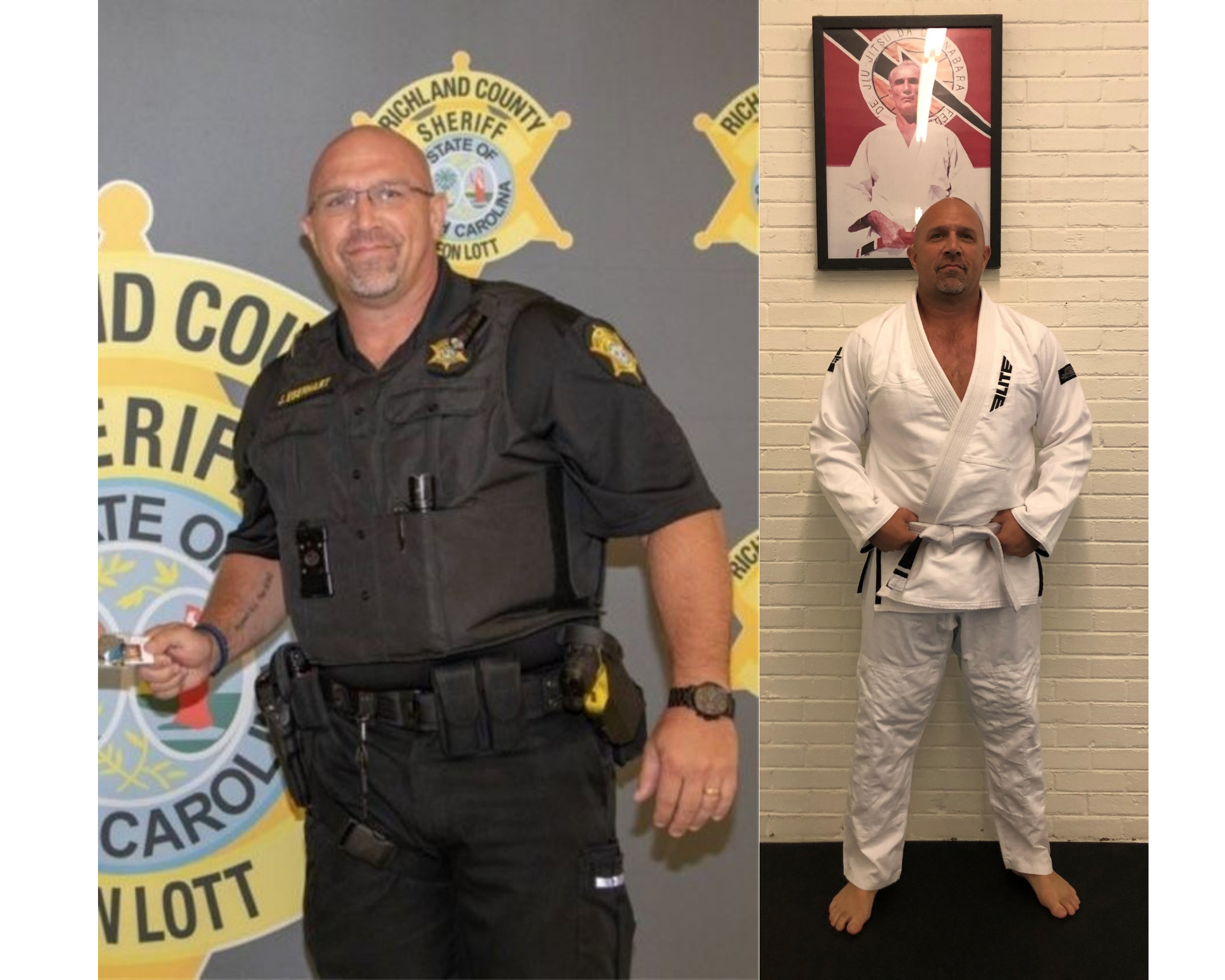 Larry Eberhart
Officer Larry Eberhart training at High Performance Gym.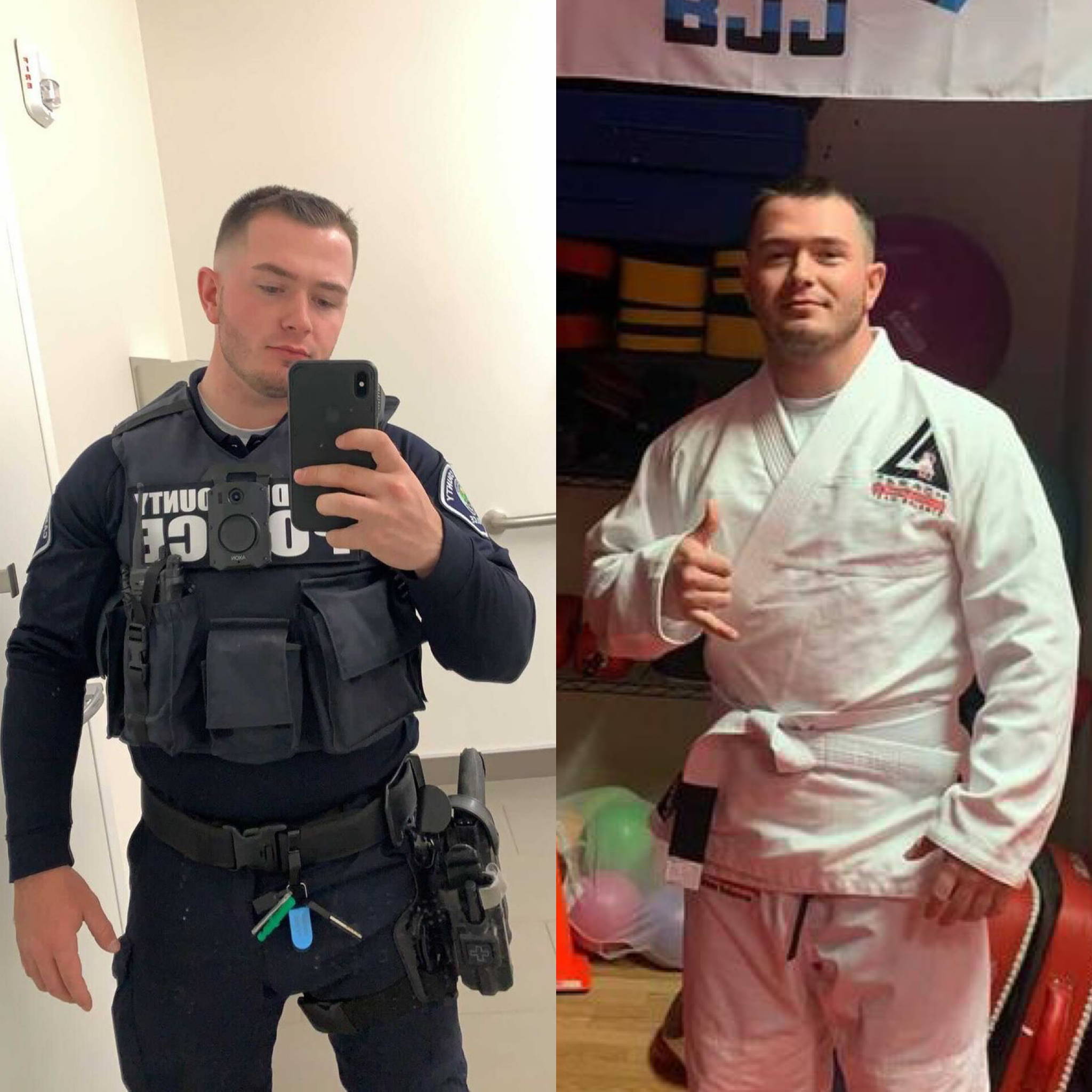 Dan Adler
Officer Dan Adler training at Brach's MMA.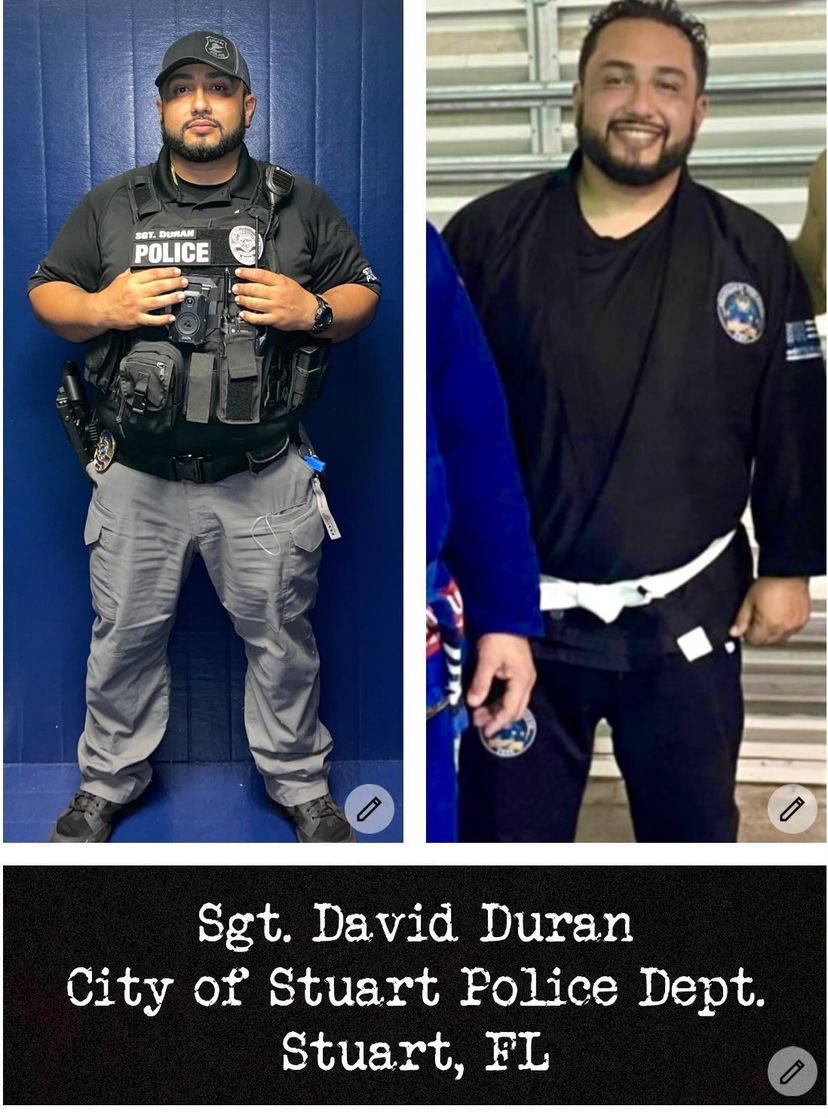 David Duran
Sergeant David Duran training at Renato Tavares Martial Arts.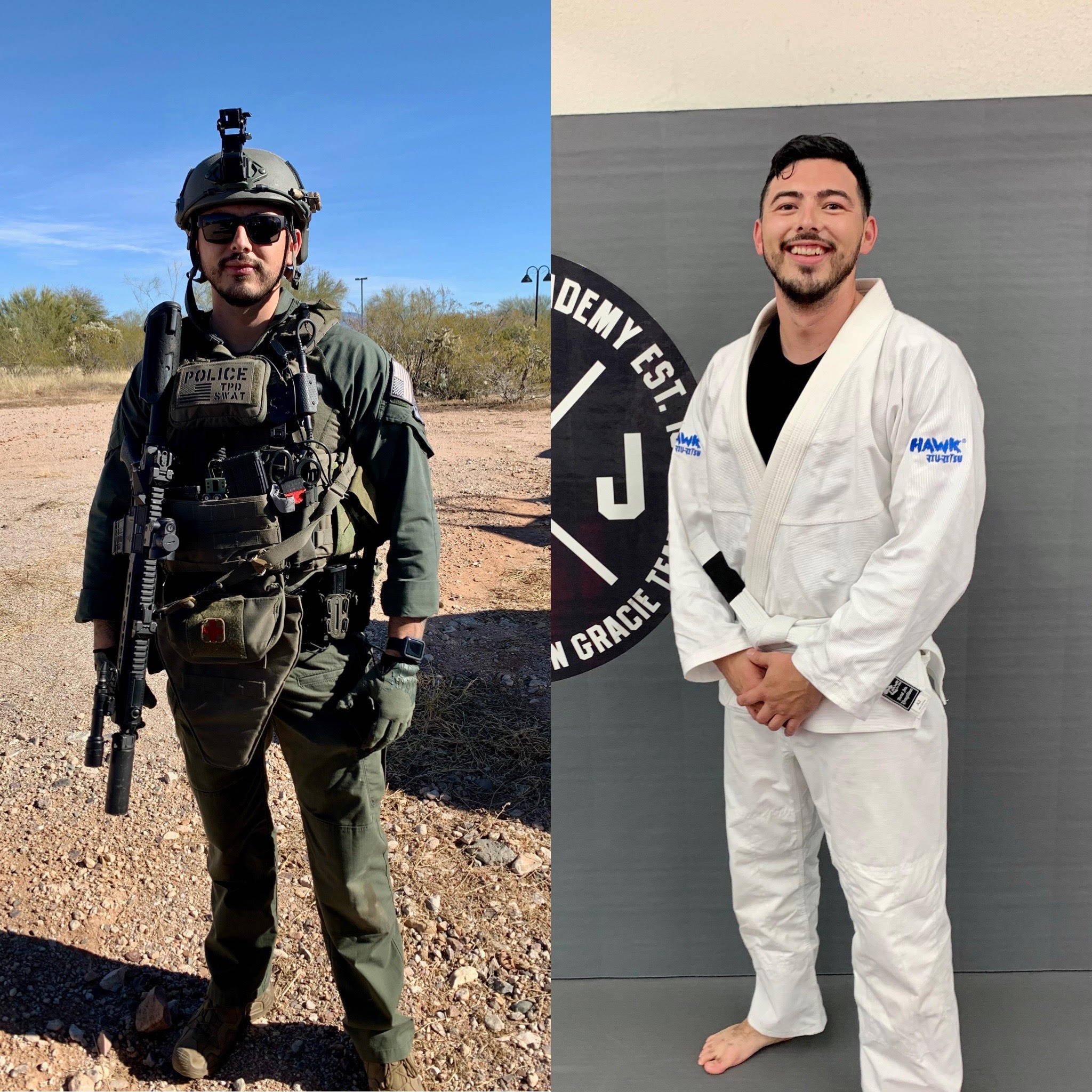 Eduardo Valenzuela
Officer Eduardo Valenzuela training at De Brazil Jiu Jitsu Academy.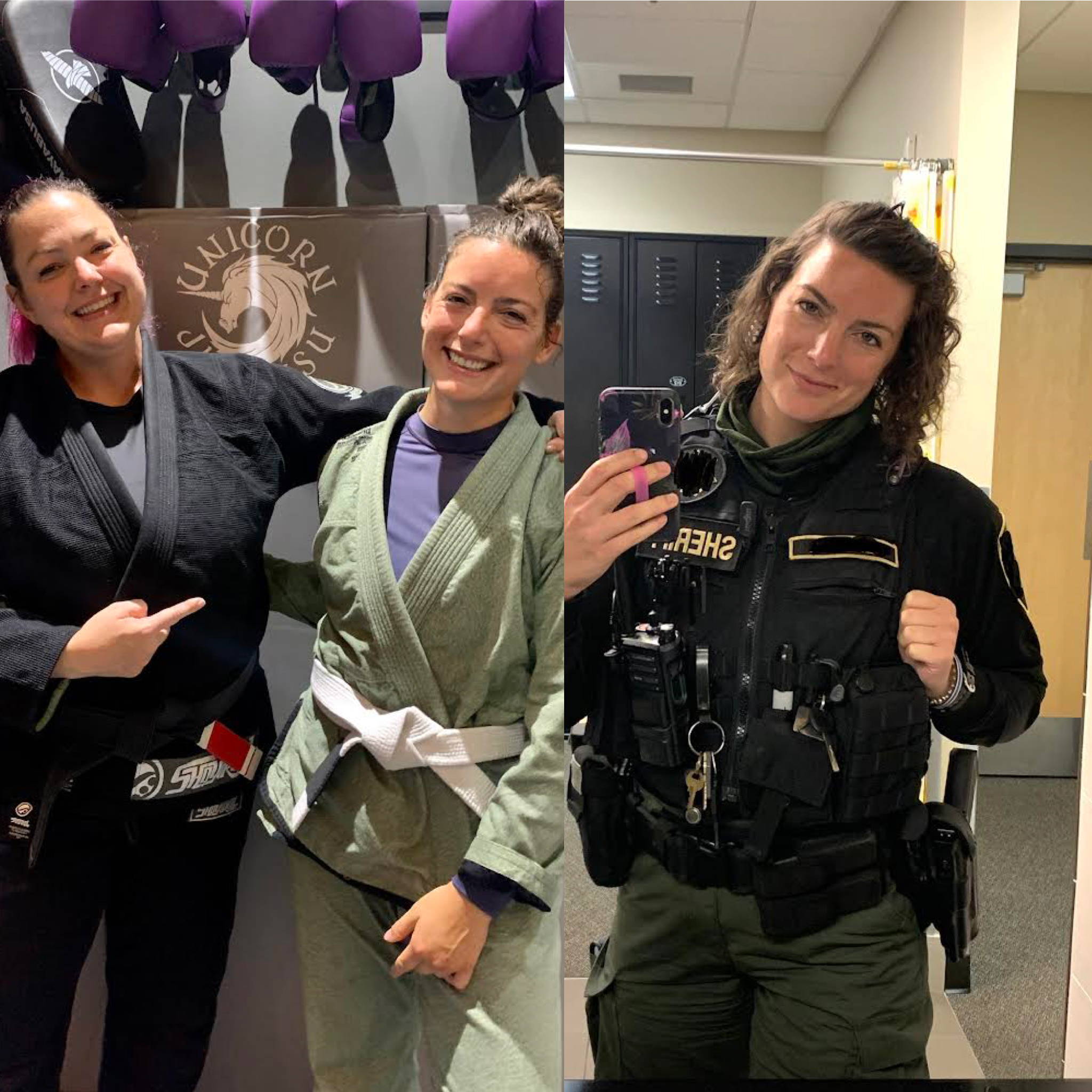 Kathleen Herboth
Officer Kathleen Herboth training at Unicorn Jiu Jitsu.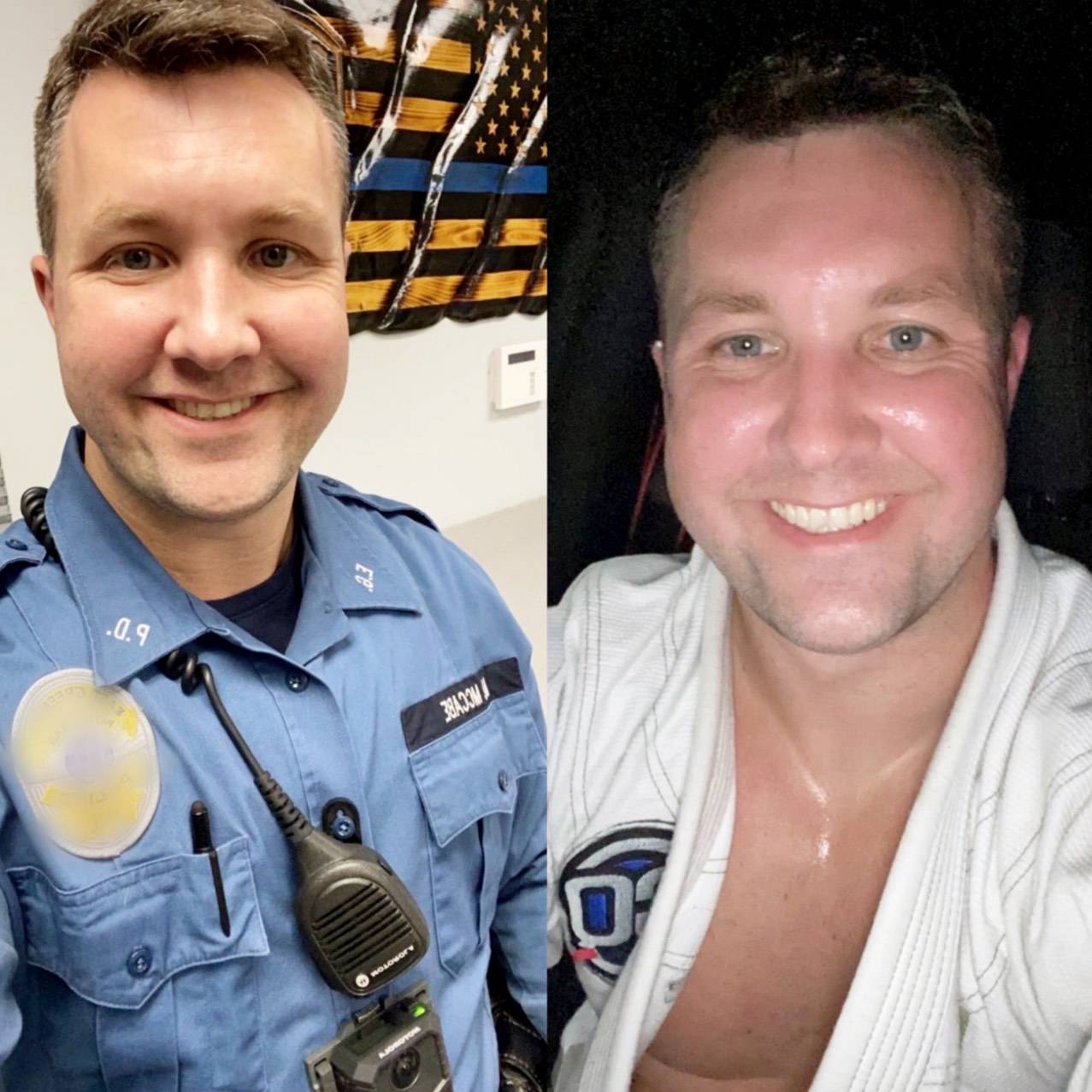 Mike McCabe
Officer Mike McCabe training at Close Quarters BJJ.
Brian Cowles
Officer Brian Cowles training at Synergy Martial Arts.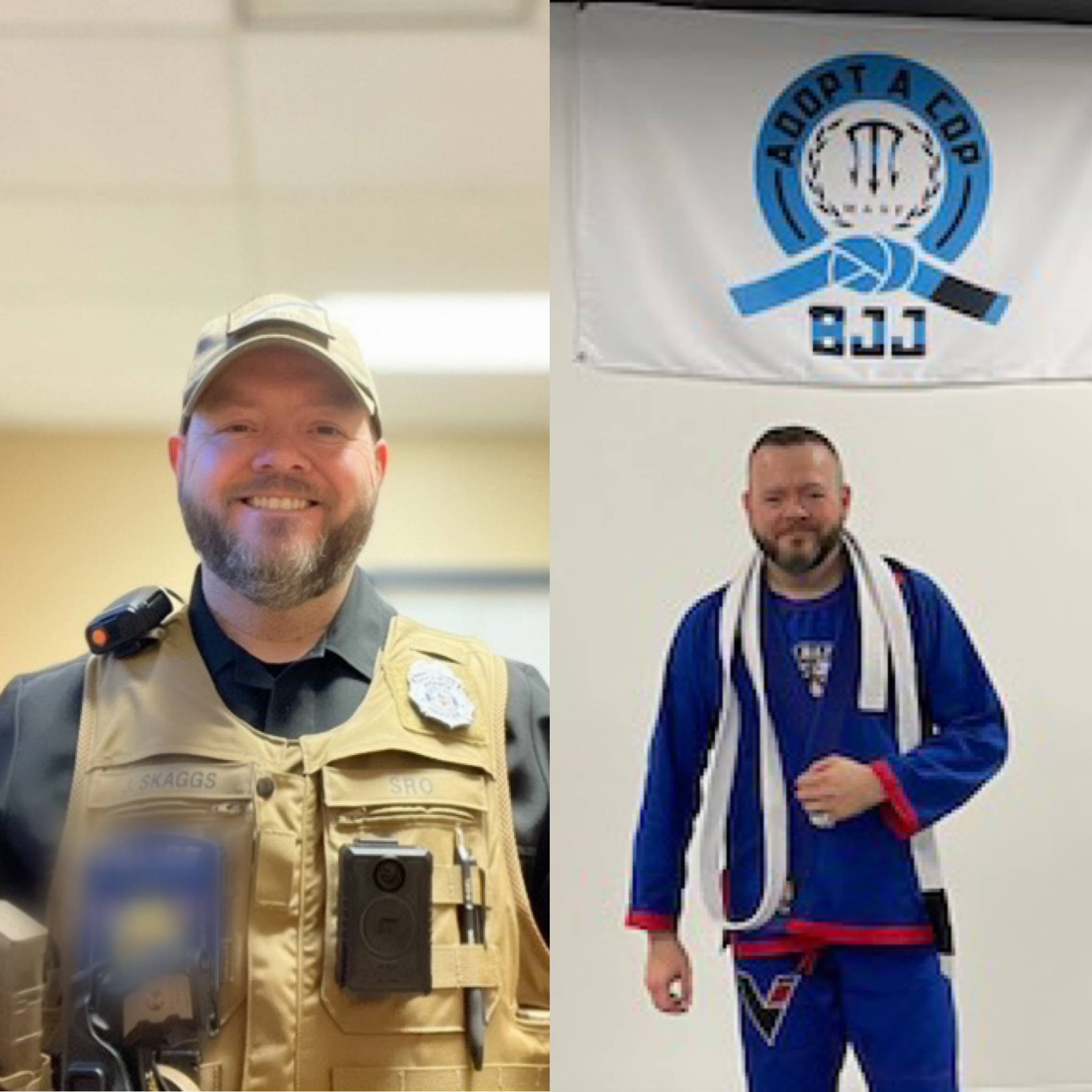 Jonathan Skaggs
Officer Jonathan Skaggs training at Veneration Jiu Jitsu
.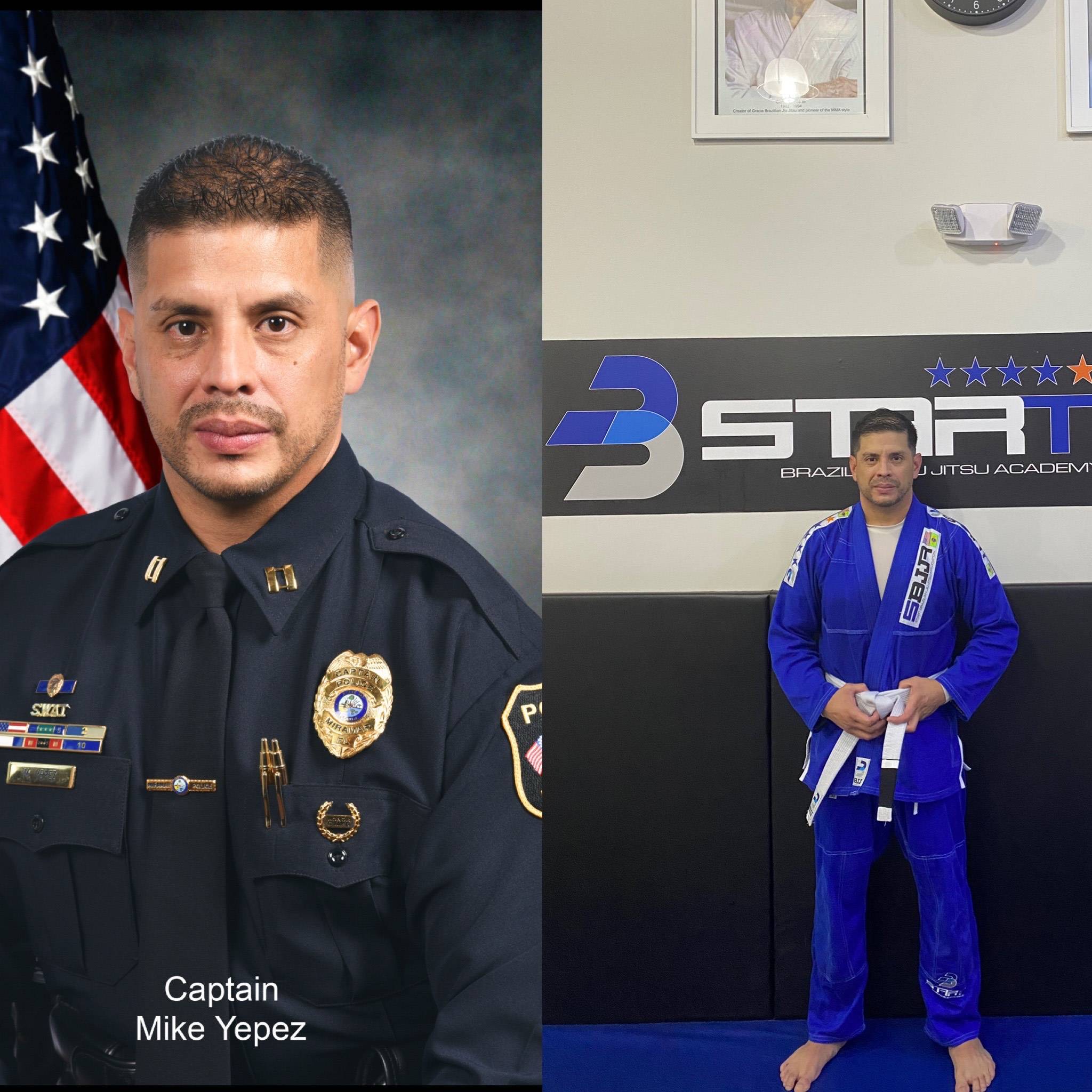 Mike Yepez
Captain Mike Yepez training at Start Jiu Jitsu
.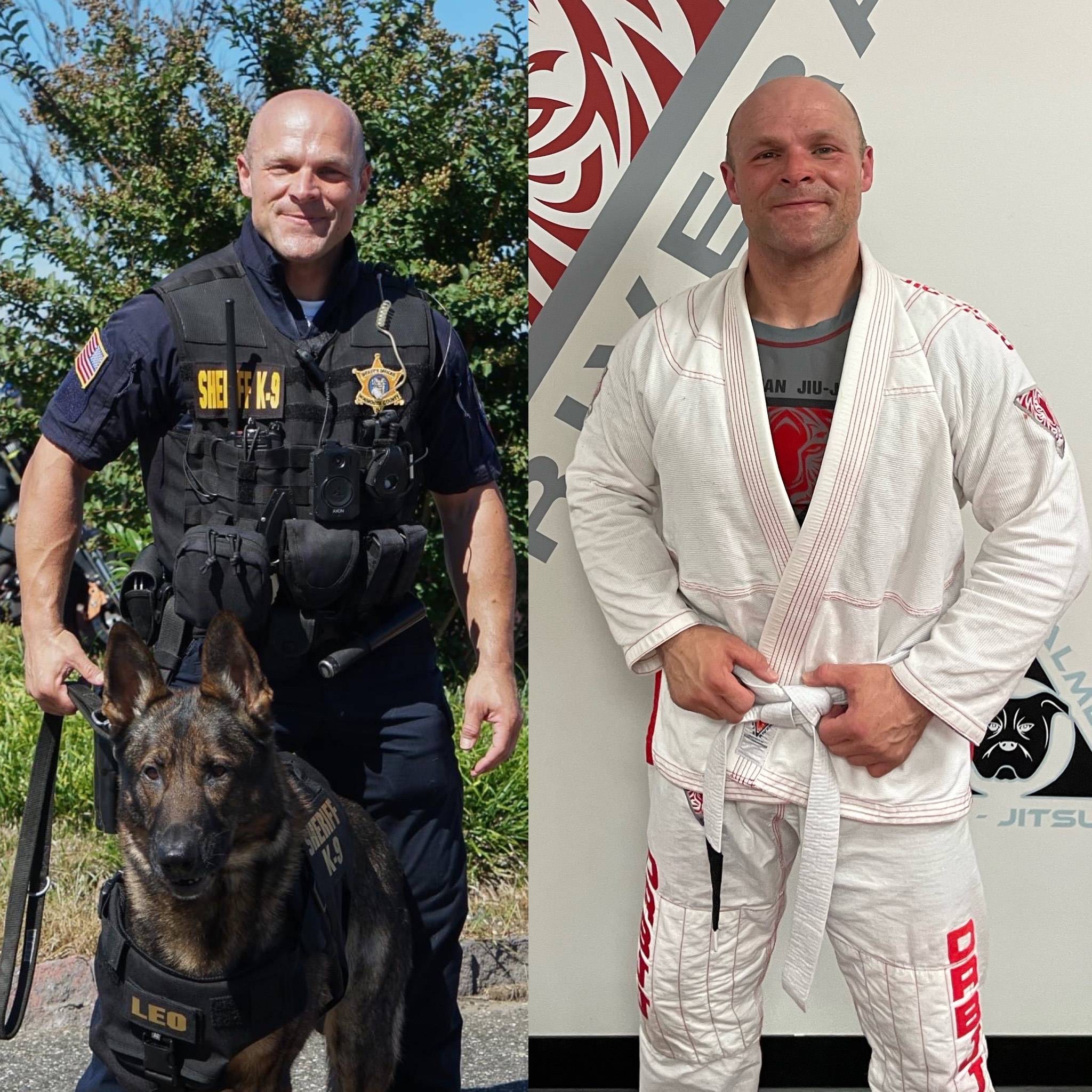 Mike DeLuca
Mike DeLuca training at

Dante Rivera Brazilian Jiu Jitsu.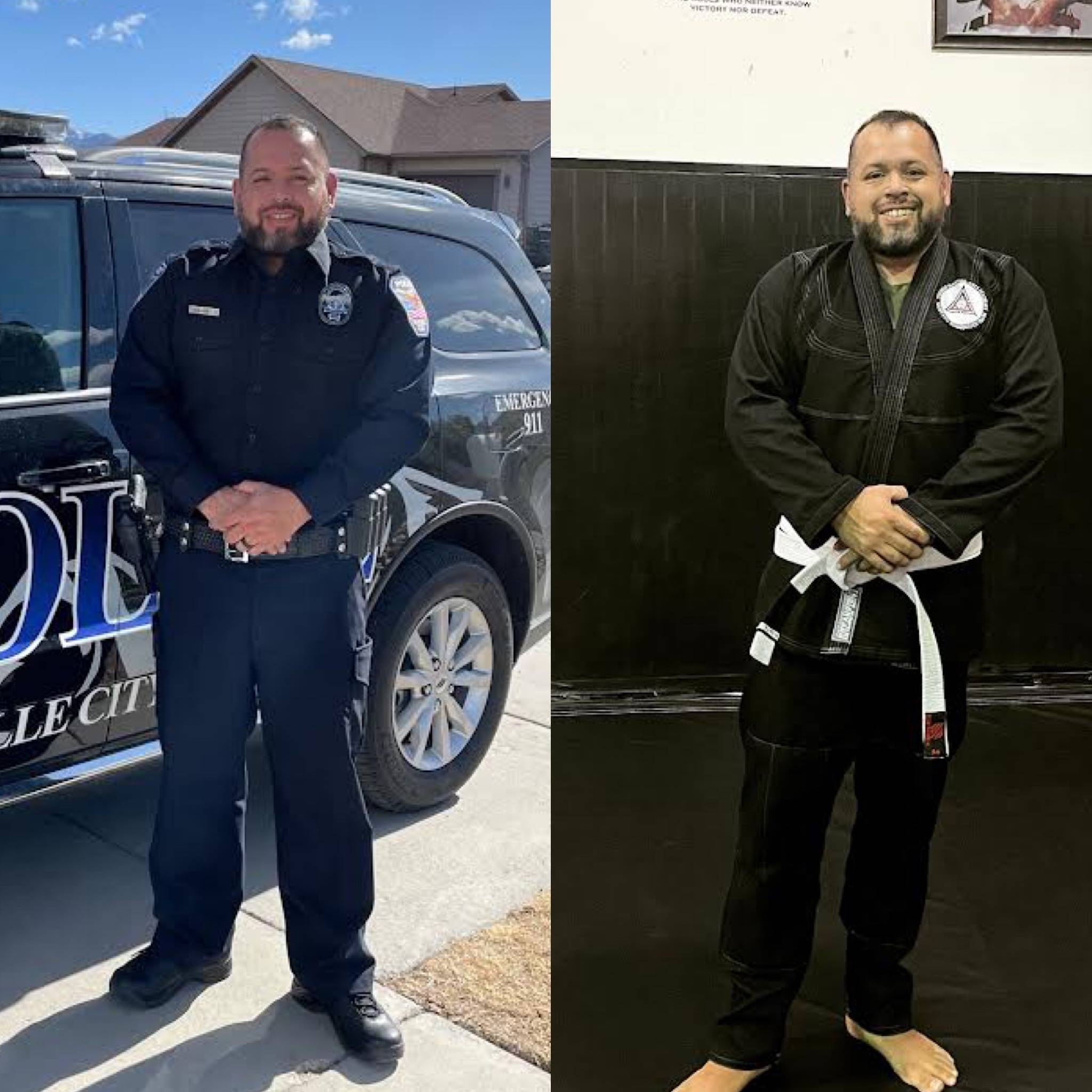 Bobby Bassett
Bobby Bassett training at

Tooele Martial Arts.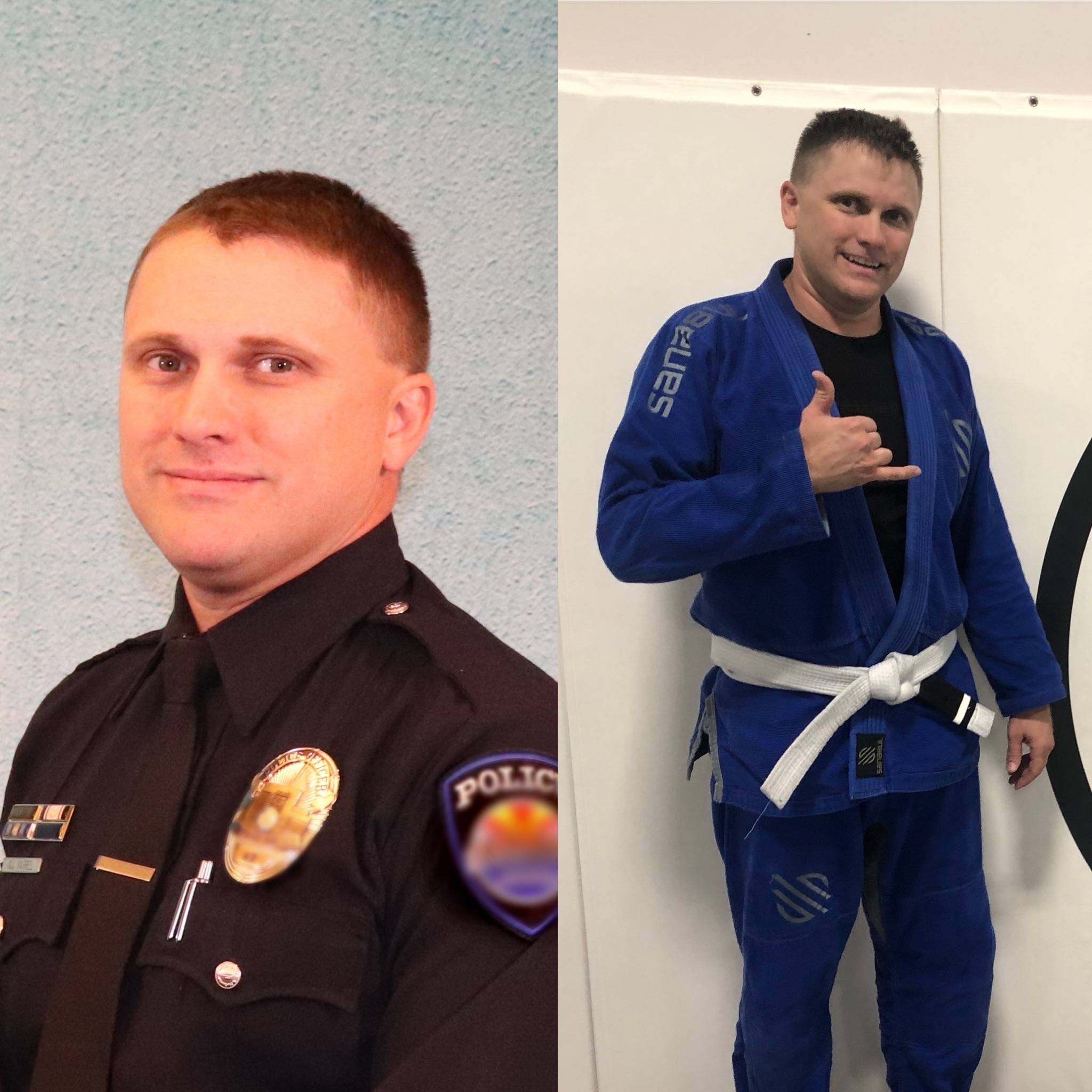 Nate Harrel
Nate Harrel training at

DeBoa Jiu Jitsu Academy.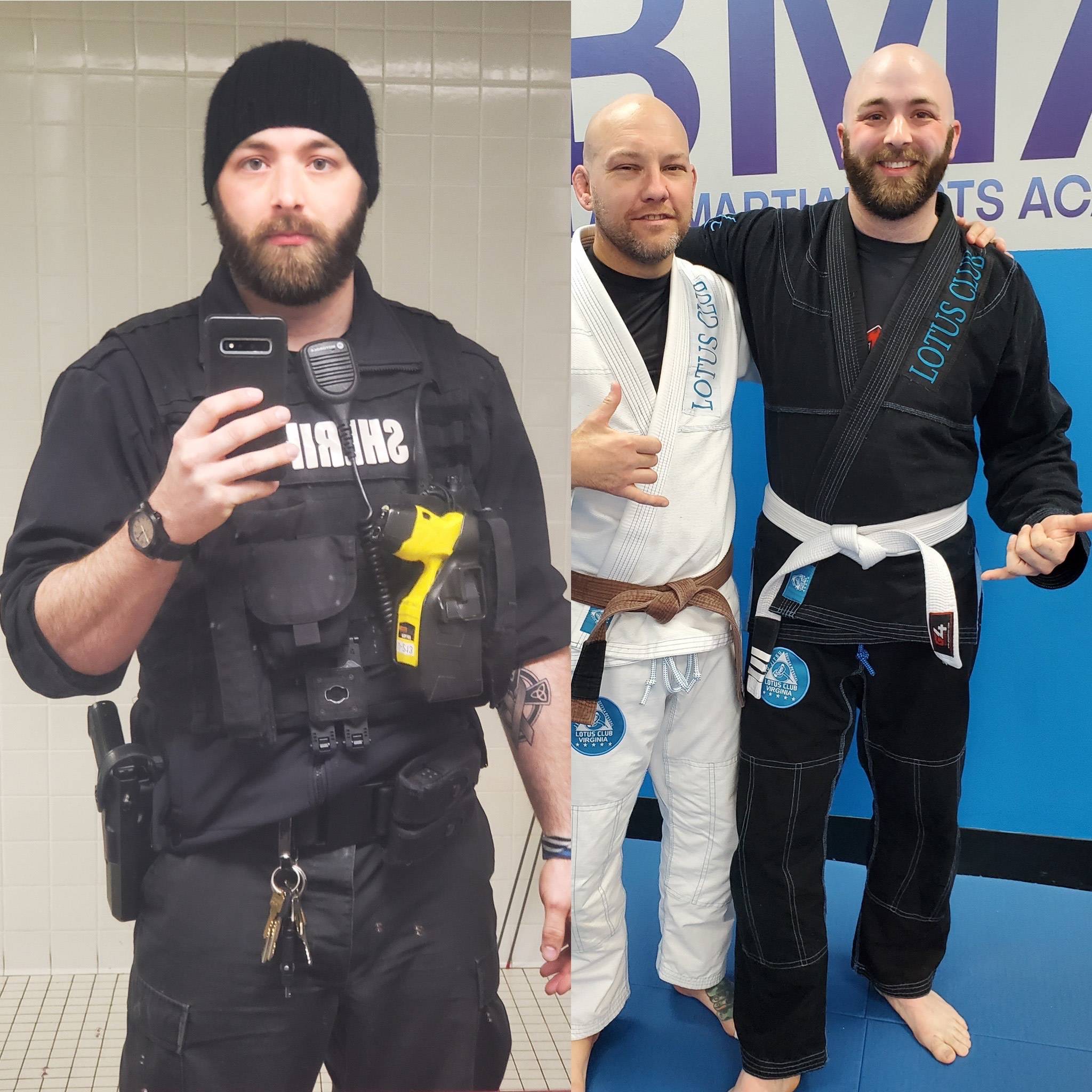 Wesley Underwood
Wesley Underwood training at
Blast Martial Arts.